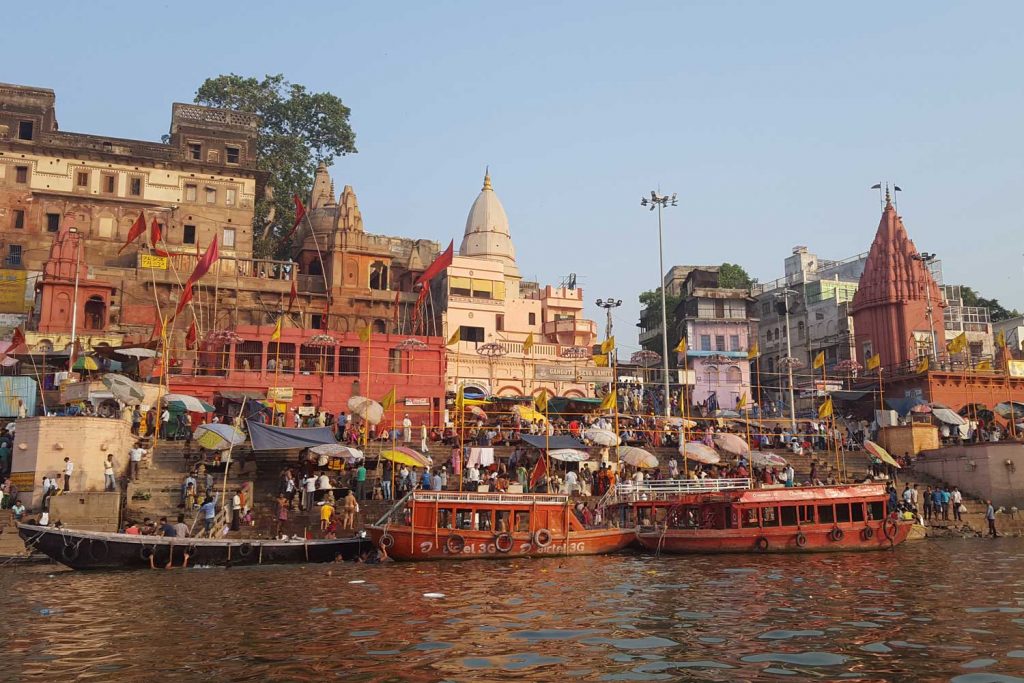 When I decided to do nothing, I was able to do everything my heart desired.
While in Goa, India, my meditation teacher gave us the inquiry to do nothing for 24 hours and we weren't to talk with the exception of for making exchanges. At first, I was like, what? How do you do that? What does that even mean?
The next morning, I had a relaxing breakfast by myself at a local restaurant. There weren't people out and the server seemed to give me my time. I ate in silence and enjoyed the food. The sun was rising and it was warm, so after breakfast I decided to go to the beach, which was only a three-minute walk.
All week I wondered what was at the top of the cliff, so, I walked along the water in that direction. When I got closer, I noticed a small inlet that I would have to cross to get to the cliff. For a moment, I had a flashback of the time I was in the Dominican Republic and a wave nearly took me under, but the thought was fleeting as I saw children and others playing in the water. I thought to myself, "I got this. I can do it."
I crossed the water and followed the trail towards the large rocks underneath the cliff. When I got to the outermost rocks, I sat and just took it all in. I thought to myself, "Who am I? How did I get to have such a wealthy experience? I am outside of the Midwestern part of the United States and am overlooking the Arabian Sea?!" I had to Google the Arabian Sea just days before, lol! WOW! So, I sat, took pictures, journaled, and bathed in the sun.
After taking a few selfies and wishing someone could take pictures of me with the sea in the background, a group of Indian teenagers came along with their cameras. It was a natural exchange for me to take a group picture of them and for them to take a picture of me. Of course, we also took selfies together 🙂
Shortly afterwards, I decided I really wanted to go to the top of the cliff. All week I had been curious about that building. So, I made my way back to the beginning of the trail and continued upwards. At the "entrance" to the trail, there was a gate, but people nearby gestured that it was ok to continue my adventure. So, I continued my upward journey.
When I arrived to the top, it was a large abandoned catholic church evidently from colonialism. The architecture was beautiful—open, marble, and airy. There were a few men outside that again gestured that it was ok for me to continue, and there were a few men that were sleeping on the floor of a lower area—definitely a space to get out of the sun. I kept walking looking at the artwork and décor.
Finally, I made my way to the back area of the church and sure enough, it overlooked the sea. It was gorgeous! There were a couple of chairs out there—apparently, I wasn't the first person to want to sit in this area. I journaled and meditated. Again wow!
After meditating for about 15 minutes I realized that perhaps it wasn't the best idea to meditate on top of a cliff at 1pm, the hottest part of the day, lol. But, I made it. I saw the bottom and the top of the cliff, and it was amazing.
When I got back to the inlet, I noticed the beach was now full of people, and there was a stand for parasailing! All week long, I wondered where people were parasailing. So, of course I decided to do it, and it was great. After, I walked back down the shore and a server of a beach restaurant asked if I wanted to sit at one of the tables with an umbrella and get something to eat. I agreed and layed underneath the umbrella, read my book, and ate another delicious meal. This was insane! Rarely in the U.S. do I get to, or I should say, take the time to just be.
By the time I finished eating and reading my book, it was time for me to meet with my class and meditation teacher.
Doing nothing allowed me to do everything I wanted to do. When we relax and when we are at peace, we get everything we want and need.
Will you do nothing?