Liberated Genius Mastermind Event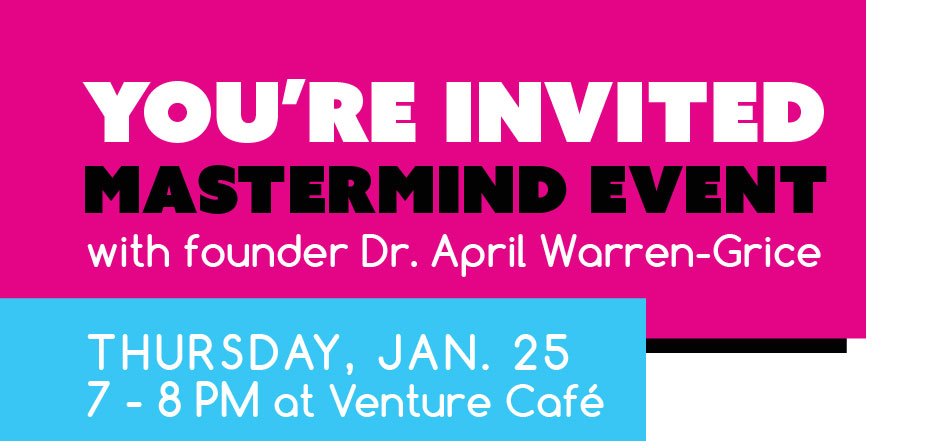 We know you are very busy AND it's freaking cold outside! So, we have one question:
How do you plan on making 2018 the best year you've ever had for yourself and students?
2018 is the year to do something epic. Oprah reminded us all that we have the power to change the world, but what do you do? You're just one person with a whole bunch of students looking to you to be entertained and oh yea, taught something, lol. And how can you connect with them in ways that make them feel safe, secure, celebrated, and dare I say LOVED? I am talking about creating a space where students want to come to school just for your class and want to engage the work. If this is of interest to you, join us January 25th at Venture Cafe as we share how we:
Practice being socially just instead of doing social justice work
See and use wellness as a form of social justice
Connect from the heart
Build and maintain a spirit of inclusivity
Give ourselves, educators, and students permission to dream, imagine, play, and create outside of the box while having fun in becoming world change agents
Again, I know it's cold outside, AND we really want to share how we LIBERATE the GENIUS in ourselves, educators, students, parents, and communities.
If you are ready to #BeTheWork, and make 2018 the best year yet, come learn how we help you find the fun and joy in teaching and learning and help students reach their highest potential.
Oh, one more thing. Come prepared to meet *D.O.P.E. people like yourself and let's make magic!
*Designers of Opportunities Pushing Excellence