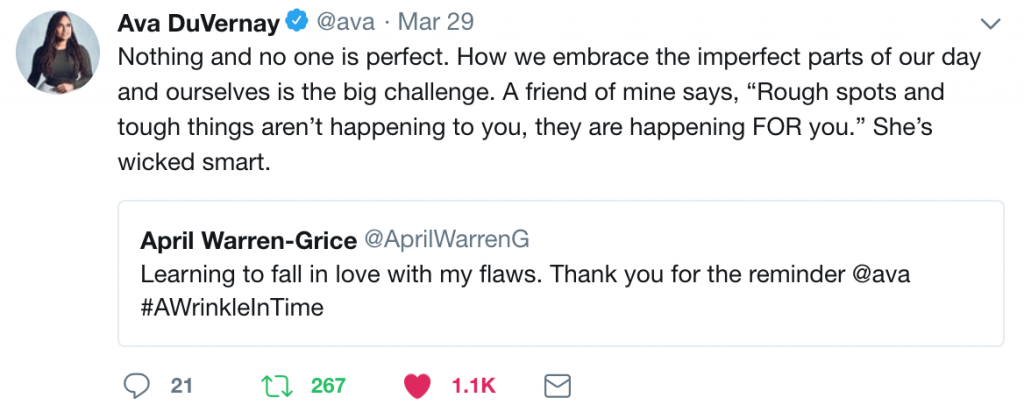 As I watched the interview I completed for The Voice: Advocacy for Equity: Extending Culturally Relevant Pedagogy in Predominantly White Suburban Schools, I cringed in embarrassment. Ugggh! My posture was horrible, and I repeated myself too much.
Leave it to my inner critic, I didn't think about the fact that I was chosen because people believed in me and my work. Instead I focused on minor details that have nothing to do with who I am as a person nor my research.
Fortunately, after discussing the issue with my friends, without even seeing the video, they assured me that it was better than I thought, and I was being too hard on myself. Additionally, my good friend Aziza Binti asked a very powerful question that really helped me to see things differently. She asked, "Out of your entire experience, what is the most exciting thing you learned throughout this process?"
So here's what I learned:
I am really learning to #BeTheWork. Looking back on the video and thinking about the interview, I realize that I was dealing with imposter syndrome. I focused my energy on thinking about what kind of academic I thought they wanted to see and hear, as opposed to realizing that they wanted me, just as I am. As a result, it pained me not to see my authentic self in the interview. Yes, it was me in the video and everything I said was true, but I was suffering from trying to be smart, as opposed to letting my intelligence manifest as a result of just being me.
WHEW!!!! If this is not a lesson for me, because I can't teach what I haven't learned!
So, now I am for real, in real life, falling in love with my "flaws" because they have given me three invaluable gifts.
Gift 1: A reminder to be #BeTheWork. I must be myself 100% of the time always and in all ways.
Gift 2: The opportunity to see my own growth. I can look back and see my growth from then to now.
Gift 3: A retweet and reply from THE AVA DUVERNAY!
So, I guess, Ava, Oprah, and #AWrinkleInTime are right about embracing the imperfect parts of our day and ourselves, because they really are happening FOR us.
Maybe @Ava will even read this blog, check out my website, www.liberatedgenius.com, and be interested in the story of me being a caretaker for my mom who has dementia, and how it has inspired the work of Liberated Genius.
Will you fall in love with your flaws?