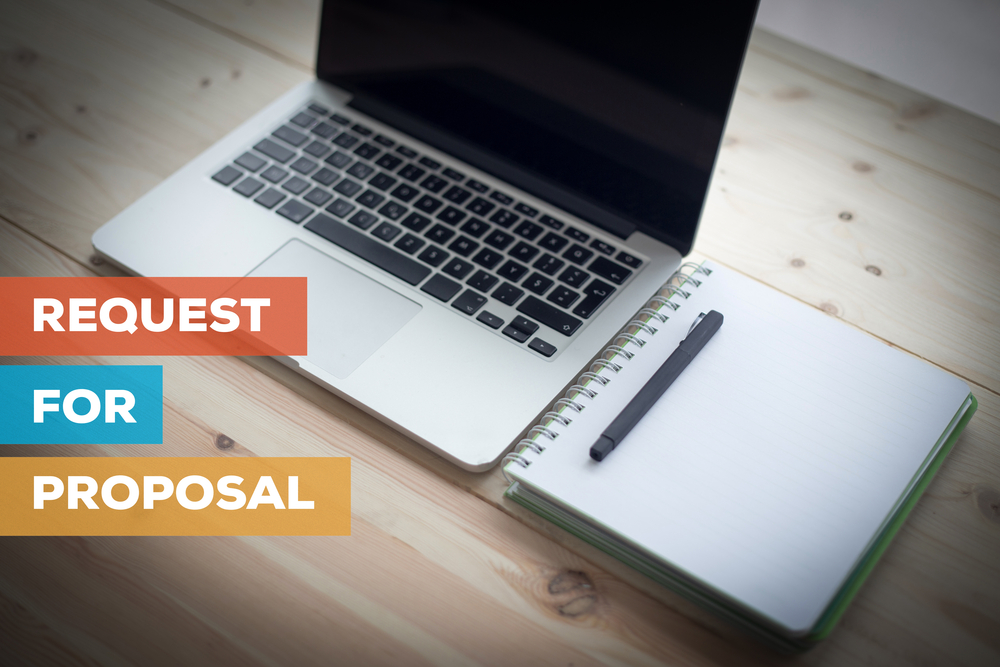 The Crooked Room Conference and Town Hall: The Experiences of Black Girls and Women in Education
Saturday, June 9, 2018; 9:00 AM-4:30 PM
The Call
Emphasizing the concept of education for liberation, we invite researchers, activist, educators, practitioners, community members, and youth to situate their work within the historical and current sociopolitical truths of the ongoing quest for educational equality in both K-12 and higher institutions, specifically centering the experiences of Black women and girls. We highly encourage presentations and research that incorporate both qualitative and quantitative lenses and seek to analyze ongoing efforts to understand and employ education as a political vehicle that both utilizes and considers the Intersectionality of Black girlhood and womanhood in the uplift of a broad spectrum of communities—from African American to global. Furthermore, we aim to help explain how education has been used by and for Black girls and women with the intent of disrupting and/or maintaining their oppressive realities.
The contexts through which this liberation has and can be achieved has been an ongoing journey for social justice advocates in the African American community. paulo Friere posits that "to talk about education for liberation implies talking about a change of a political kind." He goes on to argue that only when education is used by the oppressed to achieve power, "will there be the possibility of having a new kind of education which takes reality and the potential of each member of society seriously. this means thinking about the implications for the educator and about the changes — the revolutions — we need." It is within this call for action that we invite our potential presenters to consider the following questions, and more:
Analyzing the problem
How have the historical experiences of Black girls and womxn shaped their current realities in K-12 and higher education?

Who benefits or does not benefit from the colonialist impact in K-12 and higher education on Black girls and womxn?
Working Towards a Solution
In what ways are researchers, community activist, and practitioners engaging in pedagogies that seek to decolonize approaches to teaching, learning, researching, and organizing, specifically as it relates to the liberation of Black girls and women?

What does education for liberation look like in practice, both within and outside of K-12 and higher education institutions?

What beliefs, customs, philosophies, traditions, and visions for the future are central to understanding the lived realities of Black girls and women in education?
Background
Research asserts that many Black communities, across the African diaspora, have traditionally regarded the attainment of education "as a tool for political liberation and socioeconomic advancement despite systemic issues related to inequitable educational access, instruction, and resources that routinely undermine the quality of public education offered to Black youth and threaten their chances for life success. Consequently, families and communities have historically engaged in activism and protest politics to ascertain educational equality. Black women have remained at the forefront of these efforts — by way of both passion and necessity.
In their story, Black Educational Activism for Community Empowerment, Wilson and Johnson unearth four themes that hold significantly true to the plight of Black activist — including parents, educator, and community members at large. They are as follows:
Black activists across locales have historically worked to counteract the efforts of educational inequality given their critical consciousness about the impact of structural racism and micro-to-macro level oppression. While there are individual differences in tactics and strategies based on the historical period and the "politics of place", activists share an understanding of how institutional racism affects the educational realities and life chances of Black youth.

Black activists have skillfully navigated complex community-based, institutional, and political terrain as border crossers, and/or boundary spanners. Border crossing encompasses traversing physical and/or conceptual landscapes where one must negotiate notions of sociocultural difference and varying power dynamics. While sometimes marked by physical barriers and/or institutional boundaries, borders are often powerful ideologically and socially constructed spaces of division. On the other, boundary spanning refers to how leaders span professional and communal settings to leverage bureaucratic change and build new and nontraditional partnerships that further school district initiatives. It is further explained by Miller that more socially conscious boundary spanners draw upon contextual knowledge, interpersonal skills, trust, and a sense of connectedness and community loyalty to strengthen communities as well.

Black activists serve as influential change agents from the grassroots community level to the professional and political institutional level. Educational activists have historically pursued varied paths of resistance toward similar goals. Some engage in grassroots, public protest activities like those prominent during the US civil rights era – and even today, given the current sociopolitical climate – while others pursue quieter, yet still courageous, change-oriented measures implemented within institutions.

Black activists tend to develop and activate distinct types of social capital to yield collective racial and community uplift rather than individual mobility. While social capital us commonly conceived of as the social assets, relationships, and networks used to increase one's status and socioeconomic advancement, scholars, like Stanton-Salazar describe how some institutional agents and authority figures within education intentionally use and expand social capital for the collective empowerment of youth. Moreover, scholars of Black protest theory and Black feminist though emphasize how collective empowerment and uplift goals have historically motivated many Black community members (both professionals and non-professionals) to engage in political resistance.
Despite their ongoing efforts toward justice and equality in education, few Black girls and women activists have been reorganized for their contributions to not only African American community but also society in general, save the modicum of recognition that teacher activists like Anne Julia Cooper, Mary Church Terrell, Septima Clark, Mary McCleoud Bethune, and Marva Collins have received their vastly broadcast, and amazing efforts. Although we do not posit that recognition is necessarily important nor should it be the motivation for working toward social justice, it is important in part for the historical record to address the imbalance in terms of who gets written about as historical actors and agents. Particularly for disenfranchised and/or marginalized populations, it can be inspiring to witness extraordinary work that comes from "ordinary" people. Specifically, for the African American community, recognition and record of participation by a broad spectrum of community members is proof that we all have and have had a role to play in the liberation of Balck people.
Presentation Style
The Crooked Room Conference planning committee invites proposals of no more than 500 words connected to the call and conference foci.We strongly encourage middle school to college level students to submit a presentation proposal. Presentation types offered are as follows:
Lightning Round-Tables
Duration: 25 minutes (15 minutes per presentation plus 10-minute discussion)
Maximize your networking in these exciting, parallel sessions, where you get to exchange with other evaluators on your topic. Each presenter delivers their content to a table approximately 10 participants in 15 minutes or less, followed by a 10-minute interactive discussion. Participants will then move to another table. Presenters will deliver their content 3 times with different sets of participants, benefiting from the ideas and practical experiences of all.
Paper
Duration: 20 minutes per presentation (+5 to 100 minutes of questions)
Traditional presentation made by one or more speakers meant to share research results or completed work, as well as innovative evaluation concepts, methodologies, or tools. Each presentation should be no longer than 20 minutes, with an additional 5 to 10 minutes for questions.
Student Presentations
Duration: 20 minutes per presentation (+5 to 10 minutes of questions)
We strongly encourage full- or part-time students to submit a presentation proposal. these presentations are similar to the paper presentations described above, but we are asking students to identify themselves as such. Student presentations are conventional presentations delivered by one or more students with the goal of sharing the results of innovative studies or projects (completed or in progress). Each presentation should be no longer than 20 minutes, with an additional 5 to 10 minutes for questions. Student presentations will not be held separately; the will be grouped with other paper presentations and will be identified as student presentations in the program.
Panel
Duration: 90 minutes
Integrated panels that include multiple speakers focusing on one issue for a maximum duration of 90 minutes, including questions for each speaker as well as introductory and closing remarks, if needed. The submitter is responsible for coordinating the panel presentations in advance.
Roundtable
Duration: 60 minutes
A Roundtable is a 60-minute group discussion on a precise theme among up to 15 participants seated around a table. Roundtable presentations typically include a 5 to 10-minute presentation by the organizer to introduce the topic, followed by discussion and feedback from participants. Roundtable presenters should bring targets questions to pose to participants at the table in order to learn from and with those attending. The presenter is also asked to summarize and conclude on the subject at the end of the session (5 minutes). Roundtables are excellent venues for getting targeted feedback, engaging in in-depth discussions, and meeting colleagues with similar interest. Note that roundtable is addressed to a limited number of participants. The abstract should detail the focus of the presentation and the way(s) in which it contributes to the body of knowledge in the field of evaluation. Each presenter is in charge of his or her discussion group, but most will include a short introductory presentation (5 to 10 minutes), a discussion (around 45 to 50 minutes) and a conclusion (5 minutes).
Poster Presentation
Duration: 120 minutes
Poster sessions provide a less formal opportunity to share evaluation work with colleagues. Presenters have access to a 44″ x 44″ cork-board display. Presenters must present for the duration of their scheduled poster presentation session. However, posters will be displayed for the duration of the conference. A jury will evaluate each poster presentation and the best one of these will win a prize.
Presented By: The College of Education | UMSL