We partner with organizations and individuals who help liberate the genius in everyone in the community, have a passion for equity and view diversity as resourceful and brilliant.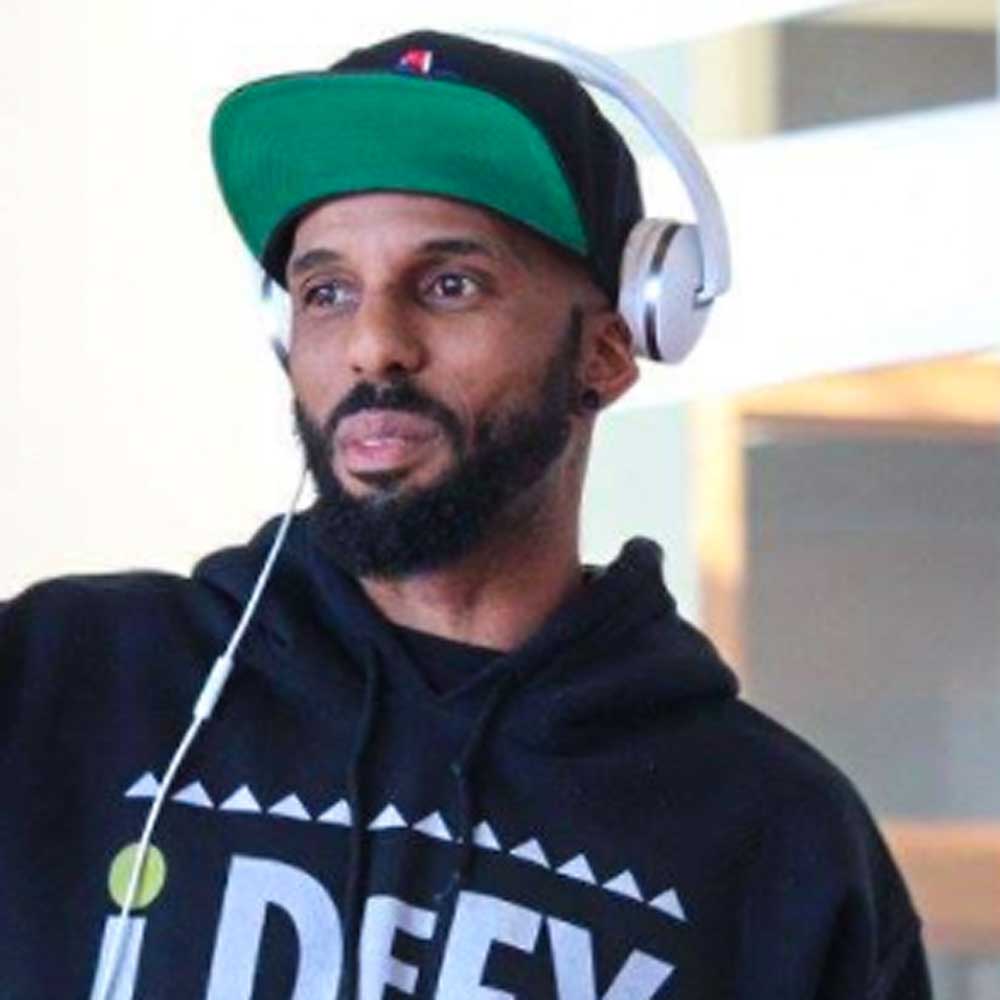 Santana Barnes
Founder of Street GeeKz
Santana T. Barnes was born and raised in St. Louis, MO. As a proud graduate of Riverview Gardens High School, Santana went on to attend the University of Missouri – Columbia as an Electrical Engineering Major, and later transferred to Westminster College to play basketball. Moving back to St. Louis in 2001 to pursue a career in R&B music, Santana quickly found his way into the education system when approached and by the principal of Garfield Elementary in Normandy School District to be a teacher. It was at Garfield that Santana developed his first youth Read More
program and realized his passion for youth education and development. He would continue working alongside schools over the next 15 years, providing support in math and literacy for elementary, middle and high school students throughout the city of St. Louis. Creating Street GeeKz in 2013 with the purpose of motivating youth and revitalizing unhealthy communities by way of math and literacy enhancements, Santana and the Street GeeKz organization plans to become a global beacon of inspiration for creative educational evolution.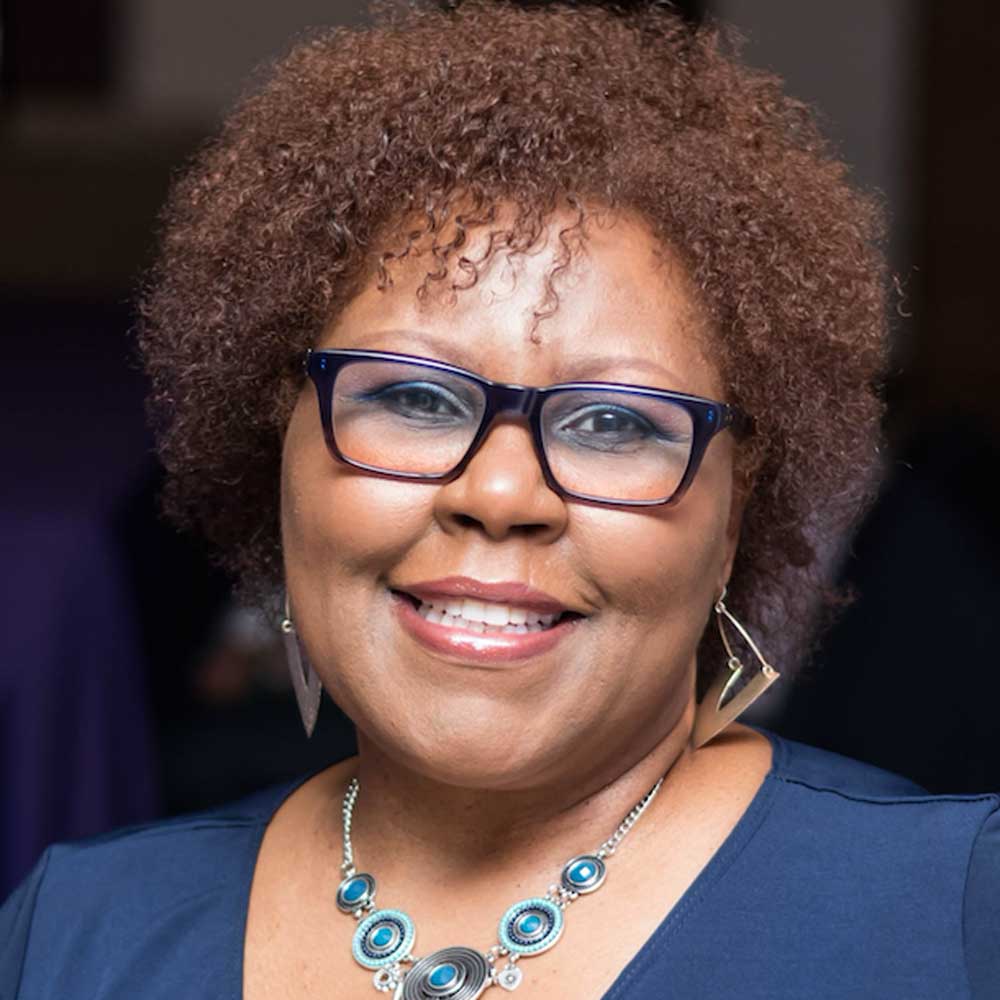 Velma Bell, MSW
Licensed Clinical Social Worker
Velma Bell is a licensed clinical social worker with more than twenty years of experience educating and empowering people.  Her life's work has been dedicated to being an active student, facilitator, program developer and recently entrepreneur. In 2017, Ms. Bell launched her own private practice, Bell Inner Well Counseling (BIW). BIW provides the highest level of holistic counseling and coaching to individuals, groups and organizations. She uses culturally inclusive and relevant approaches to benefit clients from different backgrounds, circumstances and therapeutic goals in Read More
the U.S. and around the globe. Velma's proven track record includes clinical assessment and treatment services, behavioral health services to active duty military, implementing and evaluating a city wide youth development program, integrating mental health and substance use services into primary health care settings and experience in all levels of non-profit management.
The bell rings loudest in your own home.
www.bellinnerwellcounseling.com
velma@bellinnerwellcounseling.com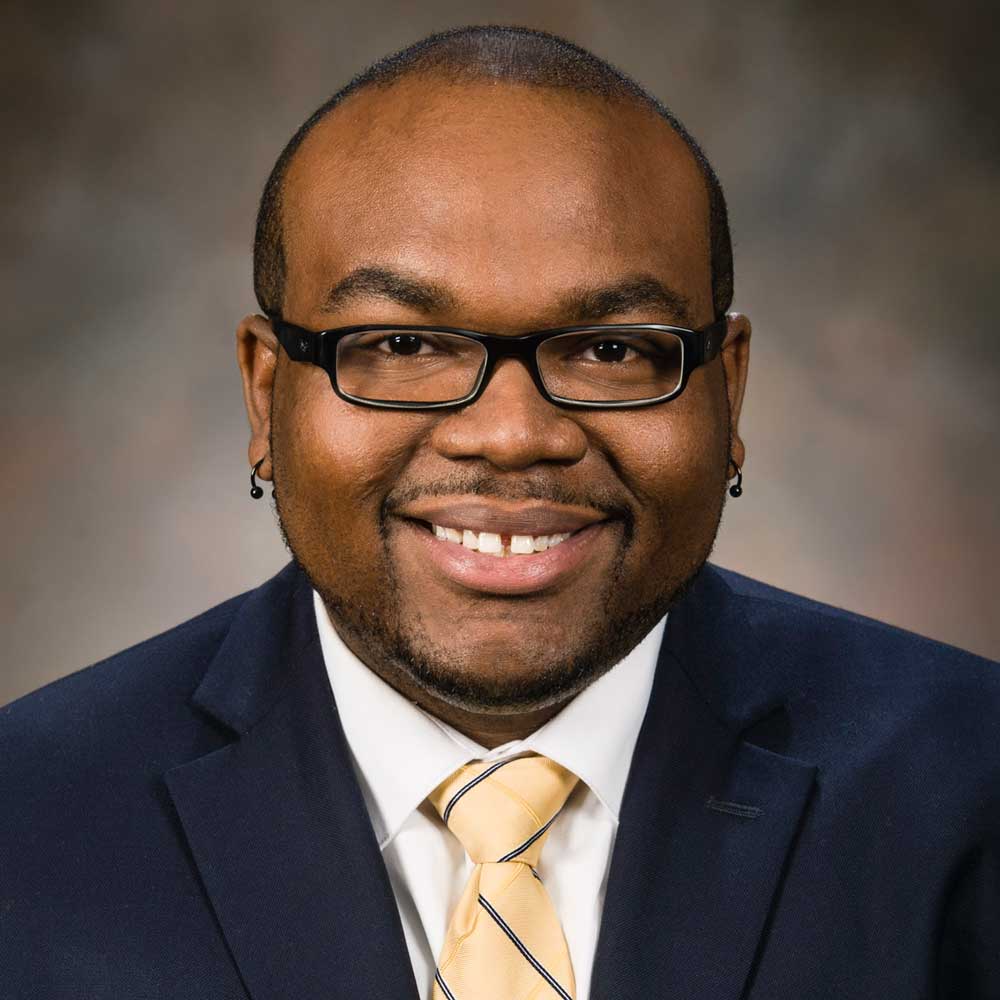 Ivory M. Berry, PhD
Director of Student Success, CEHD Student and Academic Affairs
Dr. Ivory M. Berry is an experienced strategic thinker, speaker and researcher. Dr. Berry's expertise spans multiple topics and audiences, such as, developing a college-going mindset (high school students); transitioning from high school to college (high school students); retaining students of color in STEM disciplines (college students); conquering the academic writing process (graduate students); navigating the job market for higher education administration positions (graduate students); and surviving the early years in the field (early career scholar-practitioners). Dr. Berry earned his PhD and MA in Educational Policy Studies from Read More
the University of Illinois at Urbana-Champaign and a Bachelor of Science in Mathematics from Southern University and A&M College in Baton Rouge, Louisiana. Dr. Berry is the Director of Student Success in the College of Education and Human Development at George Mason University in Fairfax, Virginia, where he provides leadership in the areas of academic advising, retention, and student engagement.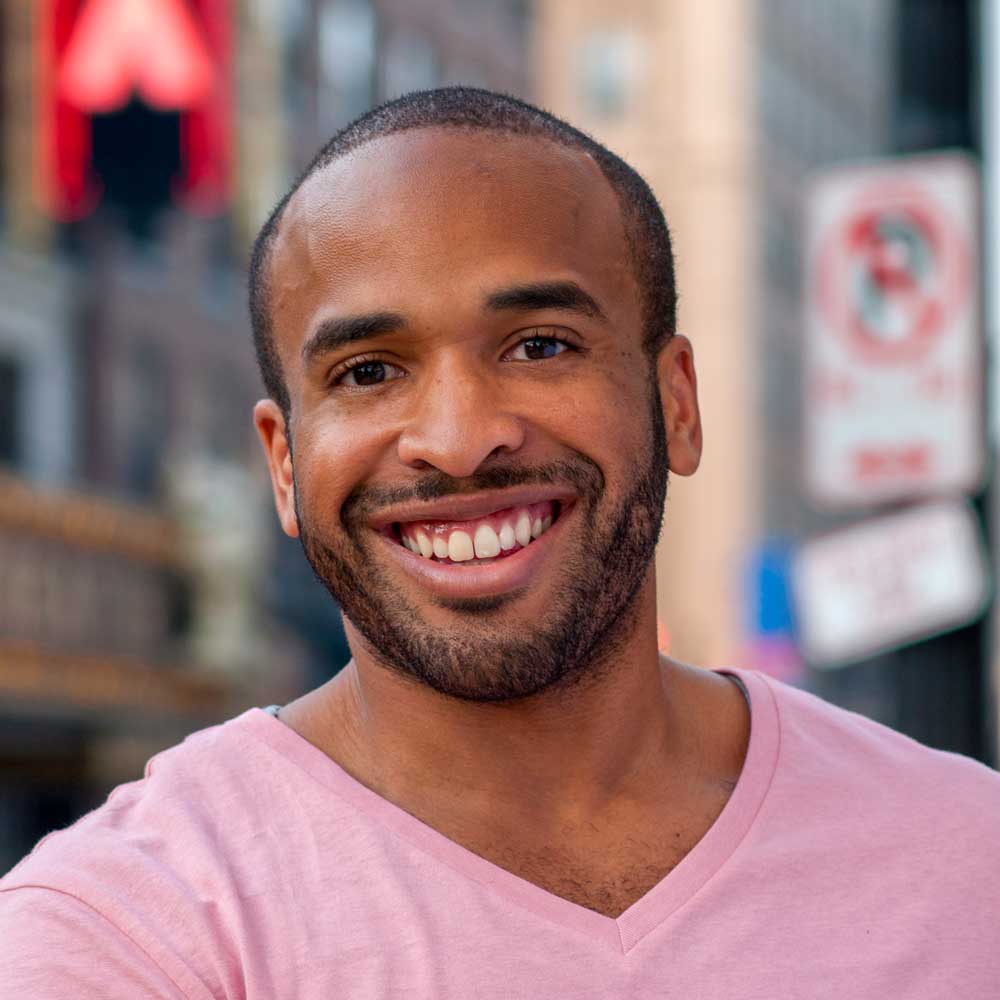 Dannie Boyd
Professional writer and multi-disciplinary artist
Dannie began his college education by studying creative writing at St. Louis Community College at Florissant Valley. First focusing on poetry and journalism his interest in the arts quickly spread to photography, graphic design, and music, skills that aide in the written work he does. This combination of skills has allowed Dannie to become a multi-medium story teller. The idea of becoming an educator was first reached Dannie after being asked to teach a hip-hop inspired journalism workshop. His interest education continued with him spending time as a professor of mass Read More
communication at the University of Missouri – St. Louis after completing a master's degree in communication. He is also an advocate for arts-based, non-traditional, education. As an artist, Dannie has been awarded as "Most Prolific Poet" of STLCC Florissant Valley (2009) and winner of the F-Stop "Street Beautification" photo contest (2014). His work incorporates the use of narrative to tell engaging stories of the world from his perspective.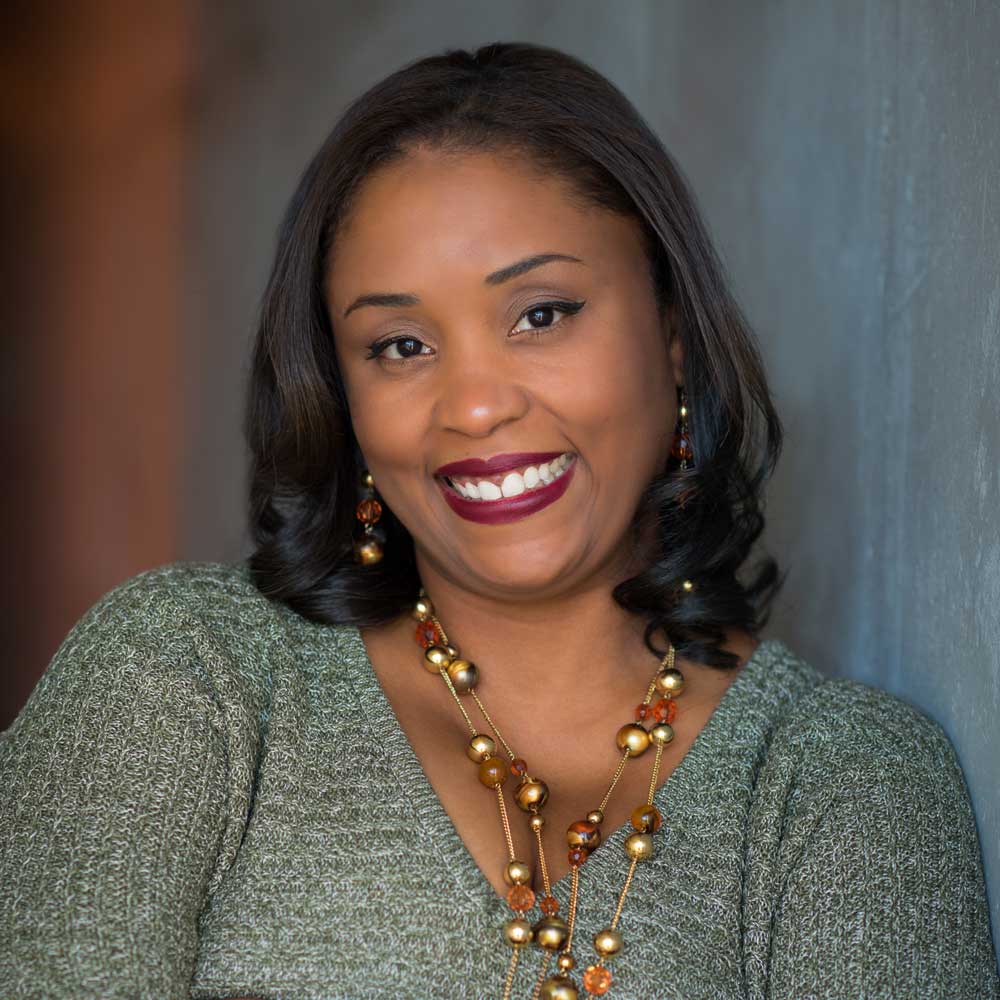 Kelly Byrd, EdD
Speech Language Pathologist
As a Speech Language Pathologist, family literacy scholar and community advocate, Dr. Kelly Byrd channels her creative nature by sharing her own childhood stories and her love for language and literacy. She is currently publishing her first book, Rainbow in the Sky, a story of a little girl and a beautiful gift of love given to her by her grandparents. Kelly has a passion for working with children and families from culturally diverse populations. Most recently she established the program Love for Literacy: Family Literacy is the key for a Love for Literacy which focuses on Read More
families co-writing their own family stories. Dr. Byrd received her doctorate in Curriculum and Instruction from the University of Illinois at Urbana-Champaign. Her dissertation entitled, Generations: A Tapestry of Literacy Traditions in an African-American Family, challenges dominant constructions of literacy in schools, but ultimately illustrates the ways Black families define, talk about, and pass down literacy practices.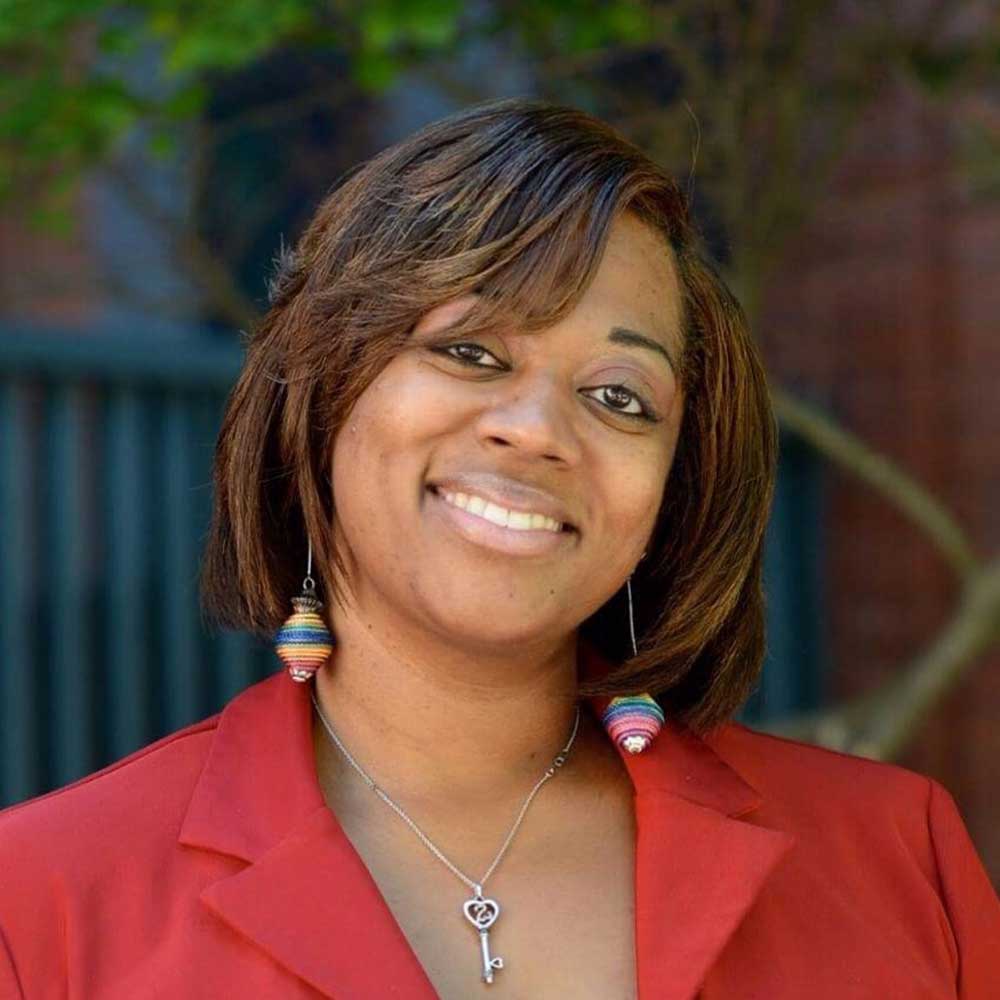 Candice Cox
Founder of KHAOS
Candice is an author, therapist, motivational speaker, mental wellness trainer, and KHAOS Koach! Since 2008 she has provided licensed counseling and consulting services to children and families in various settings. In 2014 she started her non profit, KHAOS (Keep Healing And Overcoming Struggles) Inc, and began implementing trauma informed programs in schools and community centers to address the lack of social and emotional coping skills taught both in home and educational environments. She utilizes innovative and experiential treatment Read More
modalities to change the focus from people being labeled to living life beyond labels. She believes life happens but it doesn't have to stop. Her goal with every person that She encounter is to help them help themselves as they are the experts of their lives. For these reasons, she loves to be a catalyst in the lives of others to propel them forward.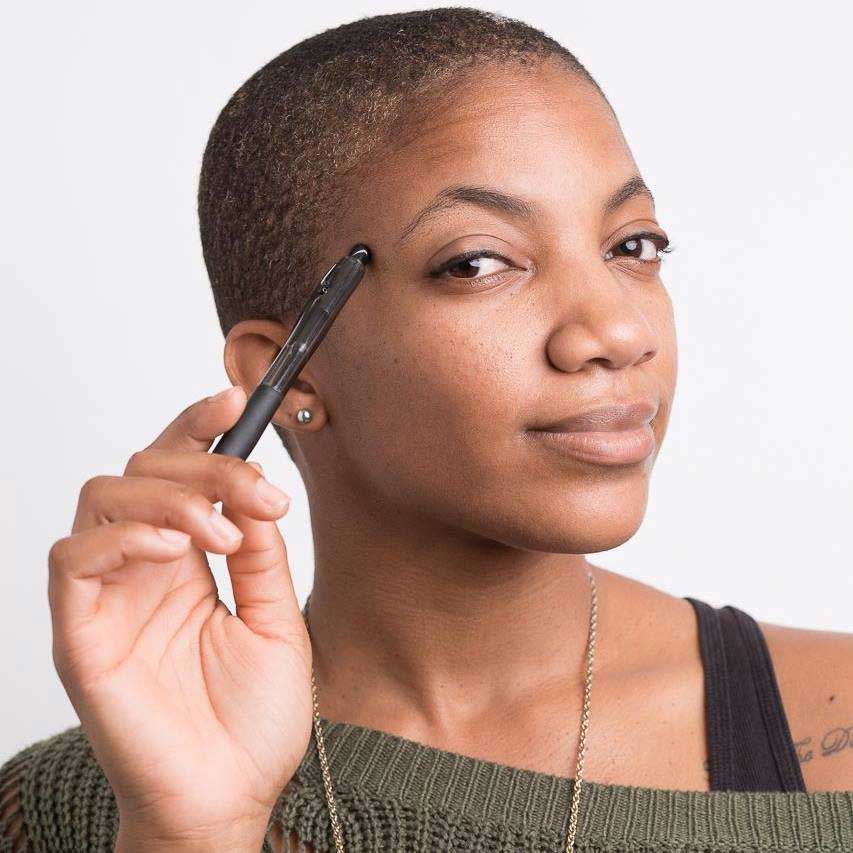 Gloria Day
Creative Writer, Children's Book Author and Illustrator, Certified Yoga Instructor
There are two things that Los Angles native, Gloria Day is most passionate about protecting: the freedom of art and the innocence of childhood.  Whether it involves writing, creating, or simply connecting through conversation, the underlying motivation remains constant; her goal is to remind people of the value of honesty and knowing who we are at our core. In 2015, she launched Feverish Child Illustrations, which has now expanded into Feverish Child: Art & Healing. It's in this collaborative space that she is able to combine her love for creating images and Read More
stories, while also guiding individuals towards deeper self-discovery and awareness. She uses her creations (i.e. 
Honesty Cards
 and 
Eighteen People Changed the World: A Children's Poetry Book) 
as tools to reawaken the inner child and spark conversations among students, colleagues, friends, and even complete strangers. Her love for storytelling has led to years of writing experience in a variety of fields including education, entertainment and advertising. Gloria began her collegiate career at Alabama A&M University in Huntsville, AL and finished with a B.A. in Creative Writing from Southeast Missouri State University in Cape Girardeau, MO.
Illustration Portfolio and Children's Books can be found at: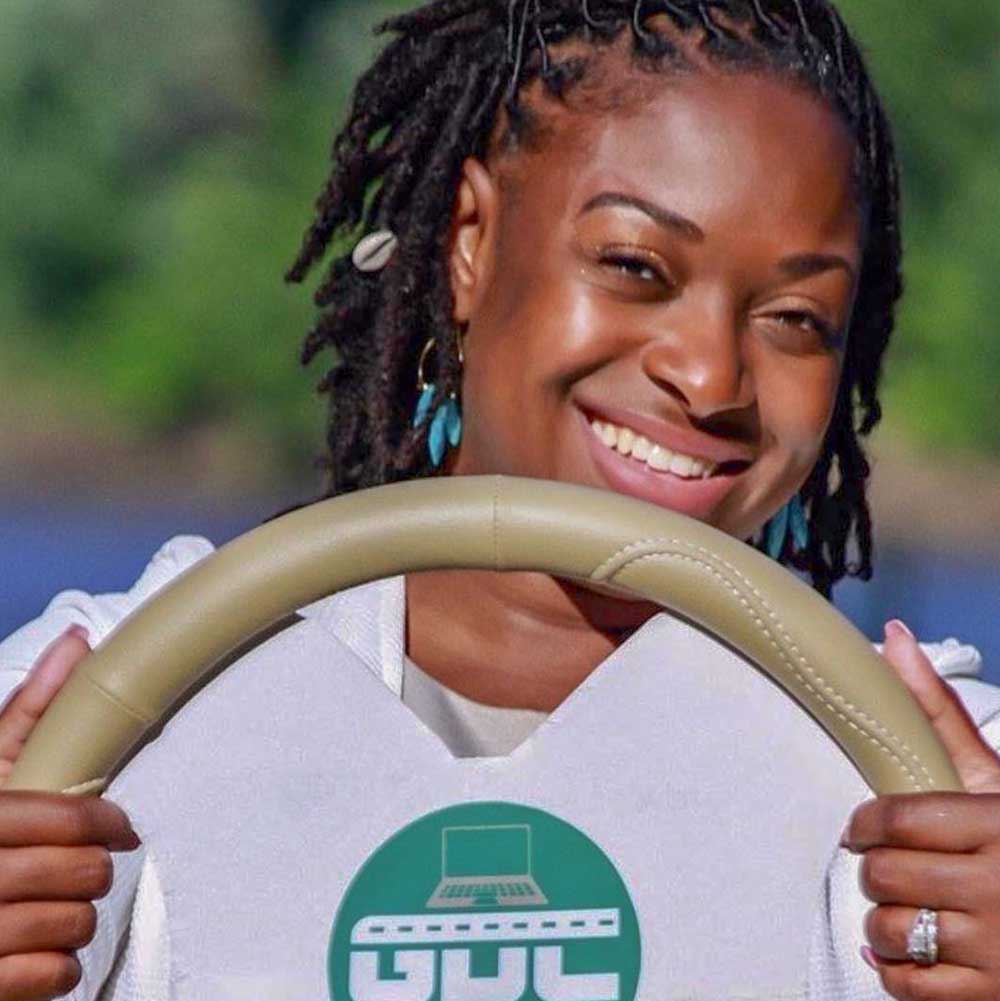 Melissa Douglass, MSW
Licensed Clinical Social Worker and a Distance Credentialed Counselor
Melissa is the sole distance counselor and owner of Goal Driven Counseling, LLC. She is a native of Chicago, IL who has called St. Louis, Missouri home for almost a decade. She is a proud Triton who received a Bachelor's of Social Work degree, (BSW), Master of Social Work (MSW) degree, and also a certificate in Nonprofit Management and Leadership from the University of Missouri-St. Louis. She is a Licensed Clinical Social Worker (LCSW) and a Distance Credentialed Counselor (DCC) who has seven collective years of diverse volunteer and work experience with Read More
youth in juvenile detention, community-based, and educational settings. In addition to private practice, she also works on the clinical team serving adults in an in-patient psychiatric hospital setting. Melissa is also a wife and mother of three who enjoys family time as one of many avenues for self-care. Goal Driven Counseling, LLC aims to support teens and young adults in achieving clarity towards identifying, communicating, and executing realistic action steps in achieving mental health goals through distance counseling. I specialize in working with those who are experiencing educational, career, and general life challenges; as well as symptoms of anxiety, depression, chronic stress, self-esteem concerns, and trauma.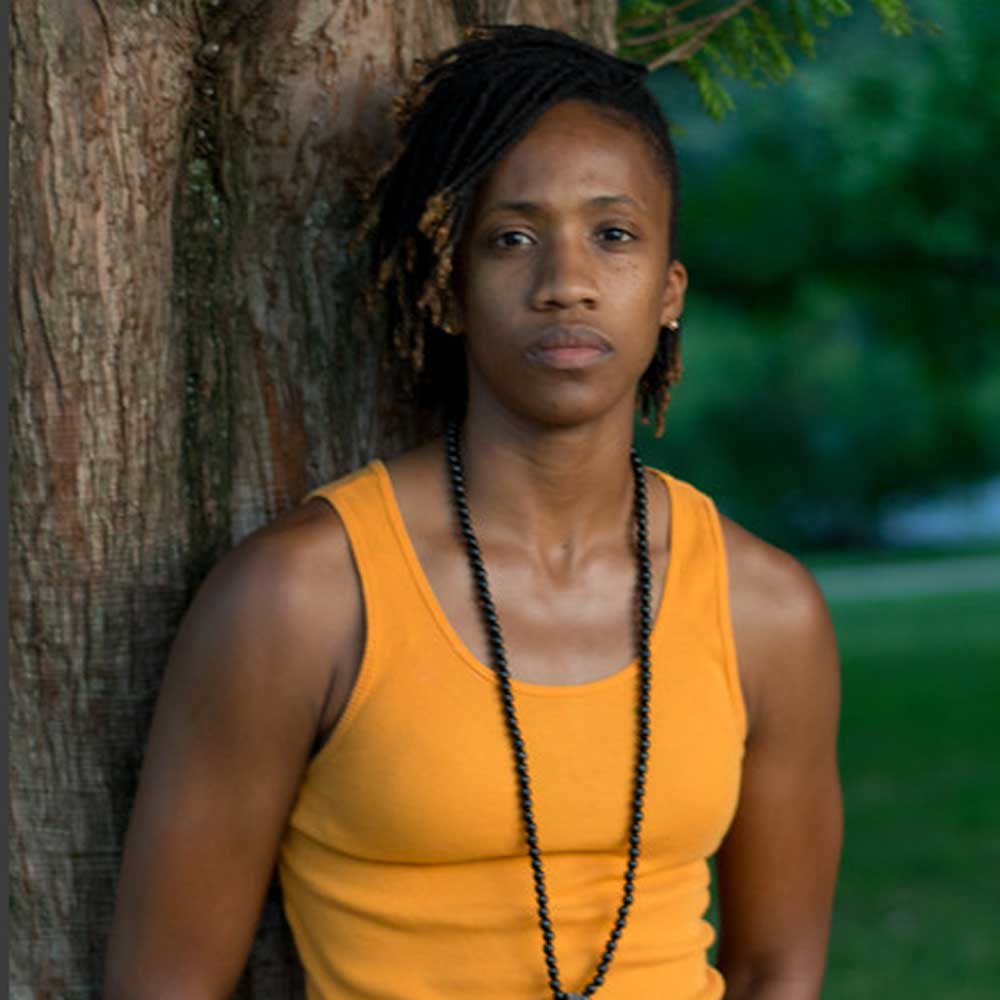 ĒNiCōL
Ēffective Hōlistic Fitness, LLC
ĒNiCōL is a certified personal trainer and regional holistic fitness and motivational wellness coach. Practicing out of her business Ēffective Hōlistic Fitness, LLC, Ē blends a keen passion for cooperative community development, wellness, and artistic expression to partner with others to co-create healing spaces for marginalized populations. Additionally, ēNiCōL has nearly 15 years of experience working with underserved youth and their families in the nonprofit sector as an educator and community mentor.  Ē has a Bachelor's degree in Communications Read More
with a Creative and Professional Writing Certificate from Saint Louis University, a Graduate Certificate in Social Justice in Education from the University of Missouri-St. Louis and is currently doing graduate research on creating radical physical education learning spaces for students of color in effort to further restorative justice solutions and to counter health disparities in underserved communities.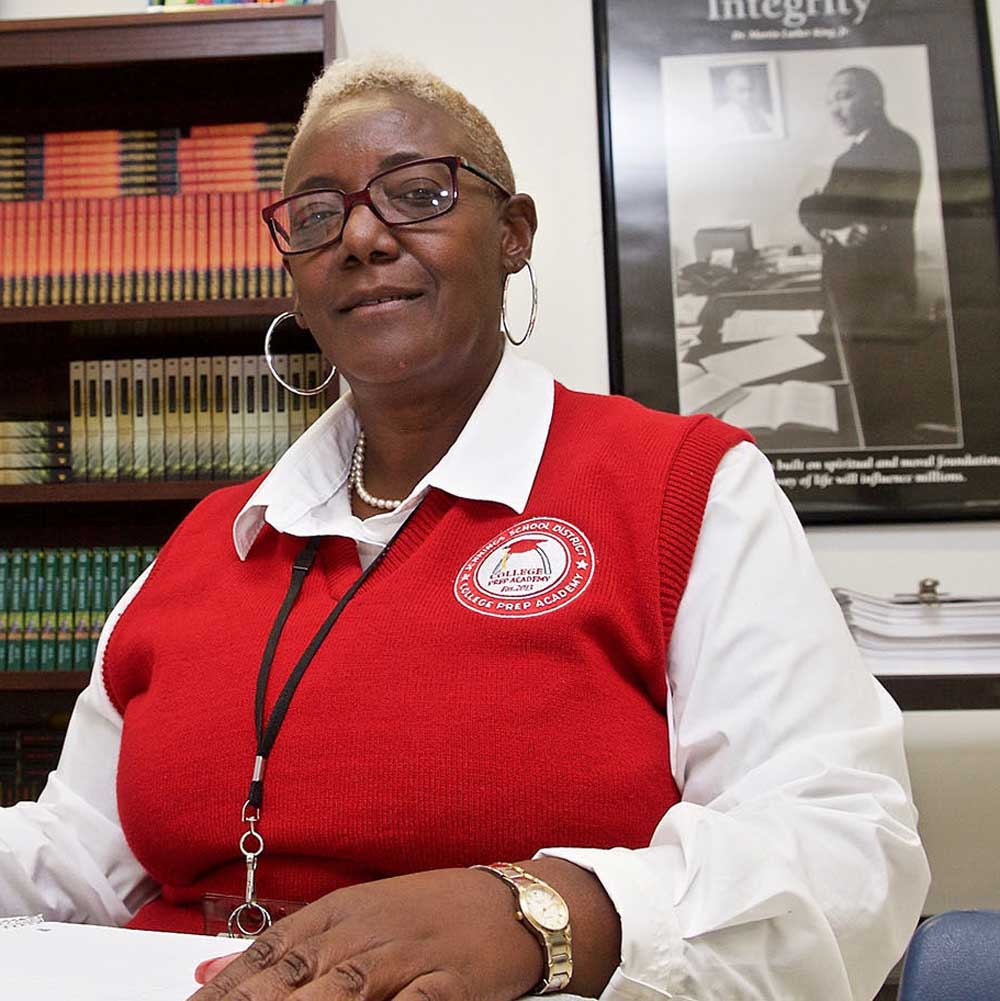 Kathy Foster
Fostering Teachers
Kathy Foster has over 20 years experience as an educator and instructional coach in urban, middle school education. Certified in ELA, Social Studies, and Science, she has taught and coached teachers in grades 6 – 8. She is a recipient of Teacher of the Year in the Jennings School District, is an honored recipient of the 2016 Salute to Excellence in Teaching Award presented by the St. Louis American, and is recognized for outstanding student performance on the Missouri Assessment Program state assessment. Recognizing the retirement of baby boomer educators, Read More
decline in enrollment in teacher preparation programs, and droves of young educators exiting the profession, she launched Fostering Teachers to support educators in urban settings, equipping them with tools and strategies for high academic achievement and personal wellness.
Programs:
Fostering Teachers in areas of classroom management, lesson planning, assessment writing, data analysis, teacher wellness.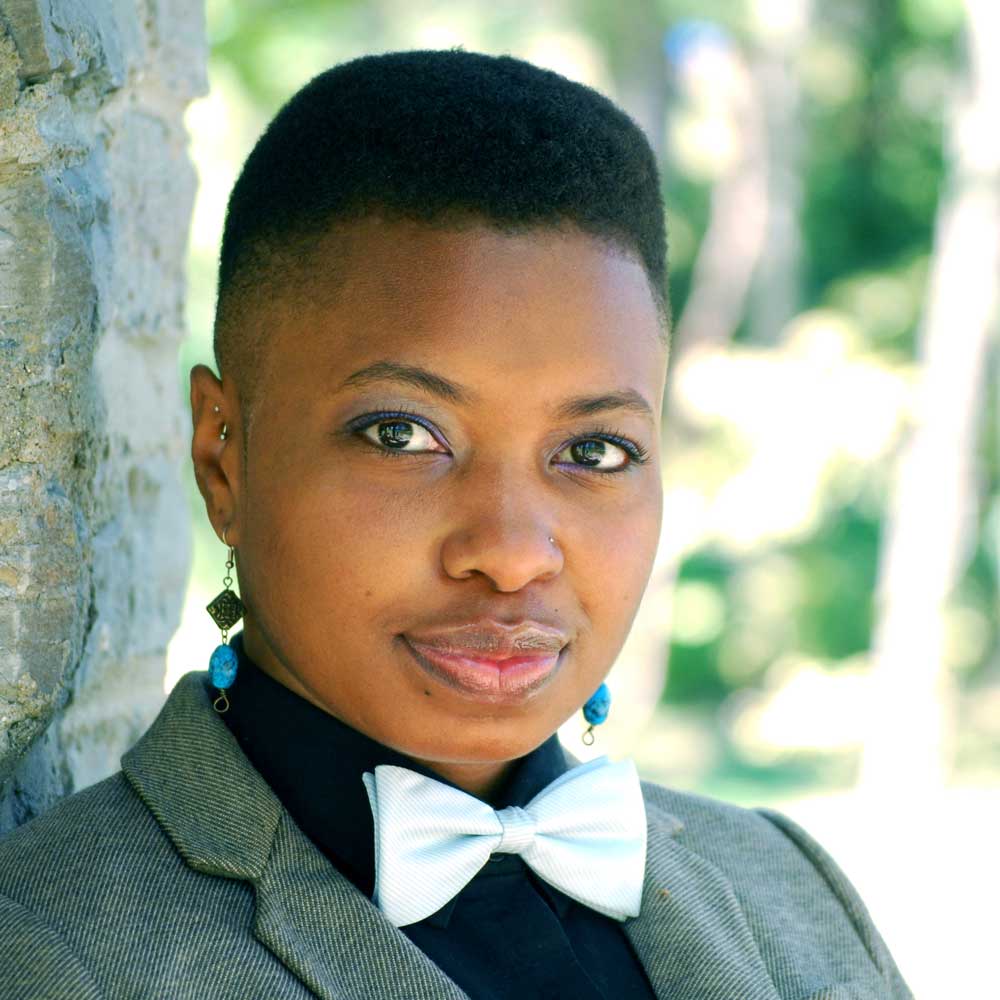 Dominique C. Hill, PhD
Dr. Hill is a citizen of the world committed to social justice and artistic practices that celebrate difference, employ bodies as pedagogical tools, and generate collective action. Cultural worker. Scholar-artist. Transgressor. Black girl hype woman. Body-activator. A personification of transgression, she dedicates her life's work and scholarship to questioning and dismantling barriers. Performance, dance, movement, and poetry serve as technologies for her. She uses these tools to activate bodies, incite physical, emotional, and mental investment and foster healing. Both Dr. Hill's pedagogical style and scholarship incite questions that Read More
foreground voices, bodies, and knowledges of often disappeared and/or silenced populations. An interdisciplinary scholar with a PhD in Educational Policy Studies, she is committed to creating scholarship, art, and learning spaces that are embodied, communal, socially just, and transgressive.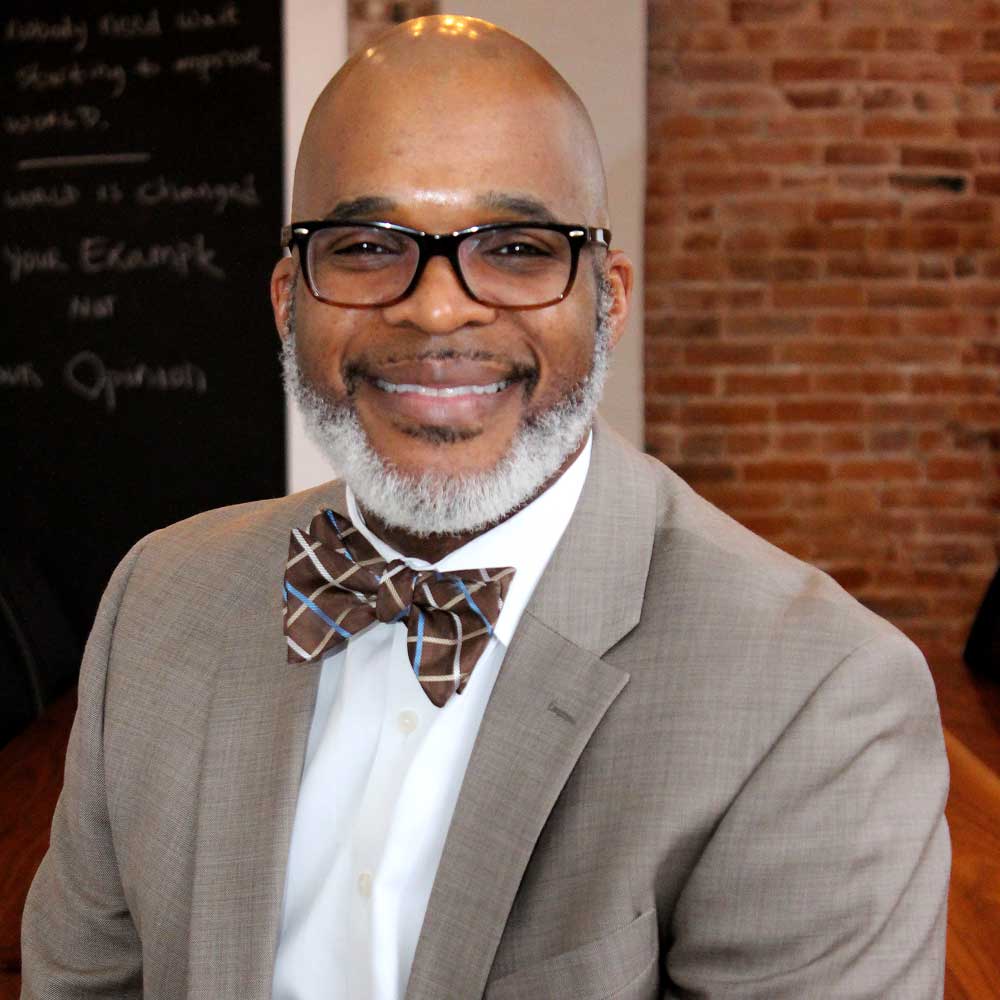 Harlan B. Hodge, MSW
Social Worker, Coach, and Chess Player
Harlan Hodge, a native of St. Louis, Missouri, spends the majority of his energy helping individuals and groups reach their greatest potential. He is the owner of Imagine Services, a consulting agency. He masterfully guides groups through inspirational and thought provoking workshops. These workshops ultimately lead to greater belonging and performance for group participants. By exercising faith and perseverance, Harlan has overcome several of life's challenges. Harlan is the first Read More
college graduate in his immediate family. He completed studies at Tennessee State University, The University of Missouri St. Louis, and The Brown School at Washington University in St. Louis. Harlan has a Bachelors and Masters degree in Social Work and Social and Economic Development. He has written and presented on a variety of topics including; "Character as Your Leadership Brand," "The Ecological Model of Leadership," "Community Sustainability," and "Efficacy as a Leadership Challenge." He has co- directed Focus-Youth Leadership St. Louis since 2002 which is one of the largest High School Leadership initiatives in the Metropolitan Region. He is also the author of Character Chess, 10 Character Lessons through the Game of Chess. Harlan embraces the media as a forum for influence and change. In 1999, Harlan created Imagine Services LLC., a communications consulting company dedicated to the promotion of strong values and good character in the media. Harlan's son, Brylan, is the motivation for Harlan's efforts to create stronger and safer communities.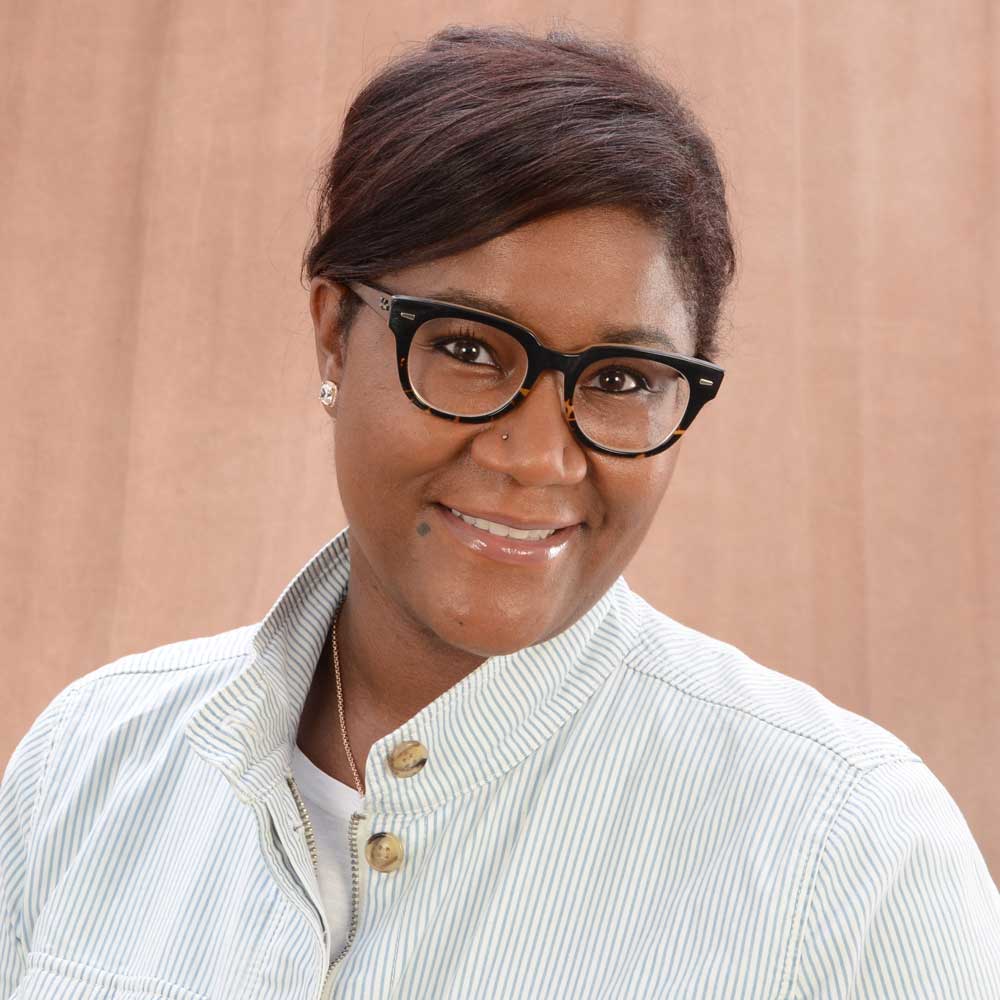 Ada-Renee Johnson
Head of Diversity Pipeline, Tech at Google
Ada-Renee joined Google in 2011 and has been supporting the company's growth in many different areas. Currently, Ada is the Head of Diversity Pipeline, Tech at Google where she is responsible for the strategic direction, implementation and alignment of Google's tech diversity hiring. Her team is responsible for ensuring all Tech roles have a robust and diverse talent pipeline. Previously Ada was a Human Resources Business Partner on the Technical Infrastructure HR team where she provided Read More
consultative guidance on people operations strategies to NA and LatAm DataCenter leadership. Prior to Google, Ada-Renee worked in various roles specializing in synthesizing with business leaders and cross-functional teams to move aggressive business goals into innovative people strategies to drive a competitive advantage. She has successfully executed these strategies for companies including: The Federal Reserve Bank of St. Louis, Nestle Purina PetCare, and Enterprise Holding. Ada-Renee holds a MA in HR Development from Webster University and a Bachelor's degree in English Literature from Spelman College.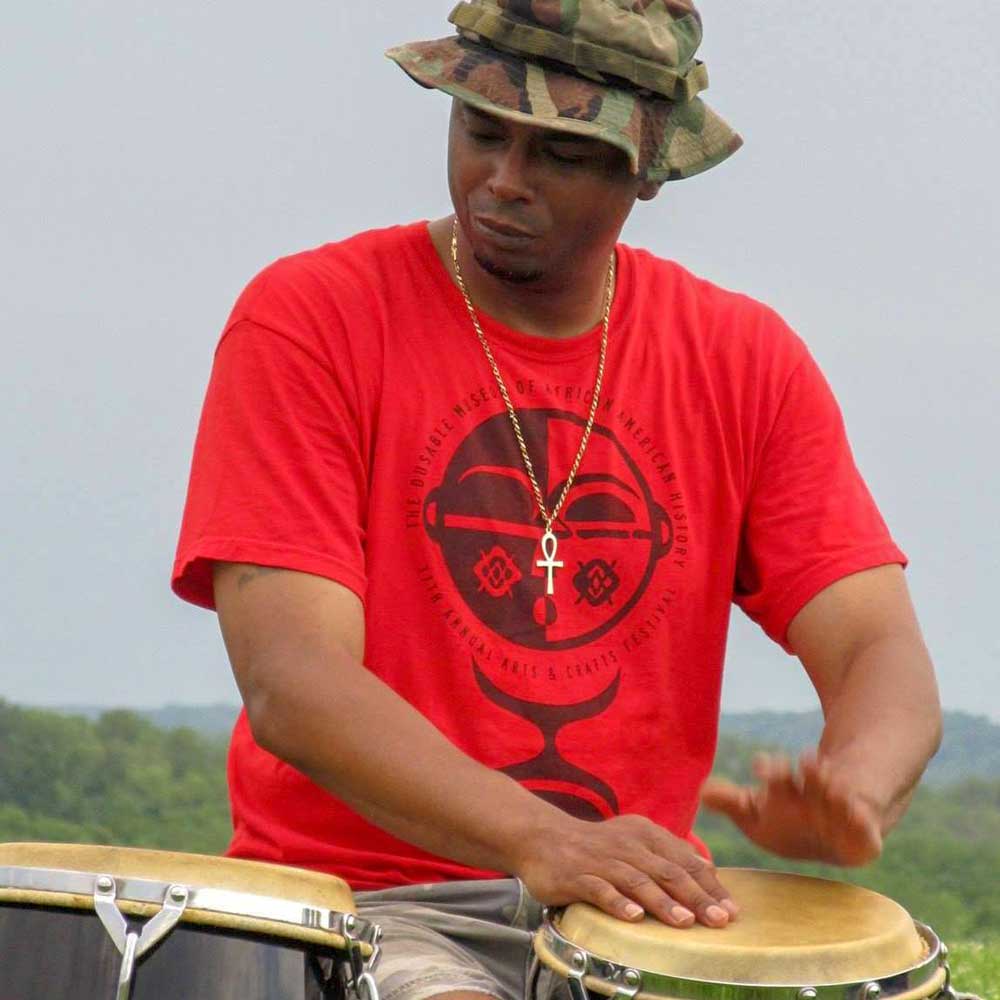 Salim Kenyatta
Adjunct Instructor Harris-Stowe State University, Educator/Life Coach at the Family and Workforce Centers of America
Salim has served as an educator, workshop facilitator, motivational speaker, relationship consultant, classroom management and behavior modification advisor, international researcher, poet, writer, mentor and community improvement specialist. He has 20+ years of experience in the design, development and instruction of innovative programs, curricula and seminars. Currently, he is dedicated to his vocation as an Adjunct Instructor Harris-Stowe State University Read More
and Educator/Life Coach at the Family and Workforce Centers of America. Salim's professional purpose is to assist individuals, families, and communities in becoming self-determined and employable through diligent actions within the arenas of higher learning, vocational/trade school, workforce development, and volunteerism.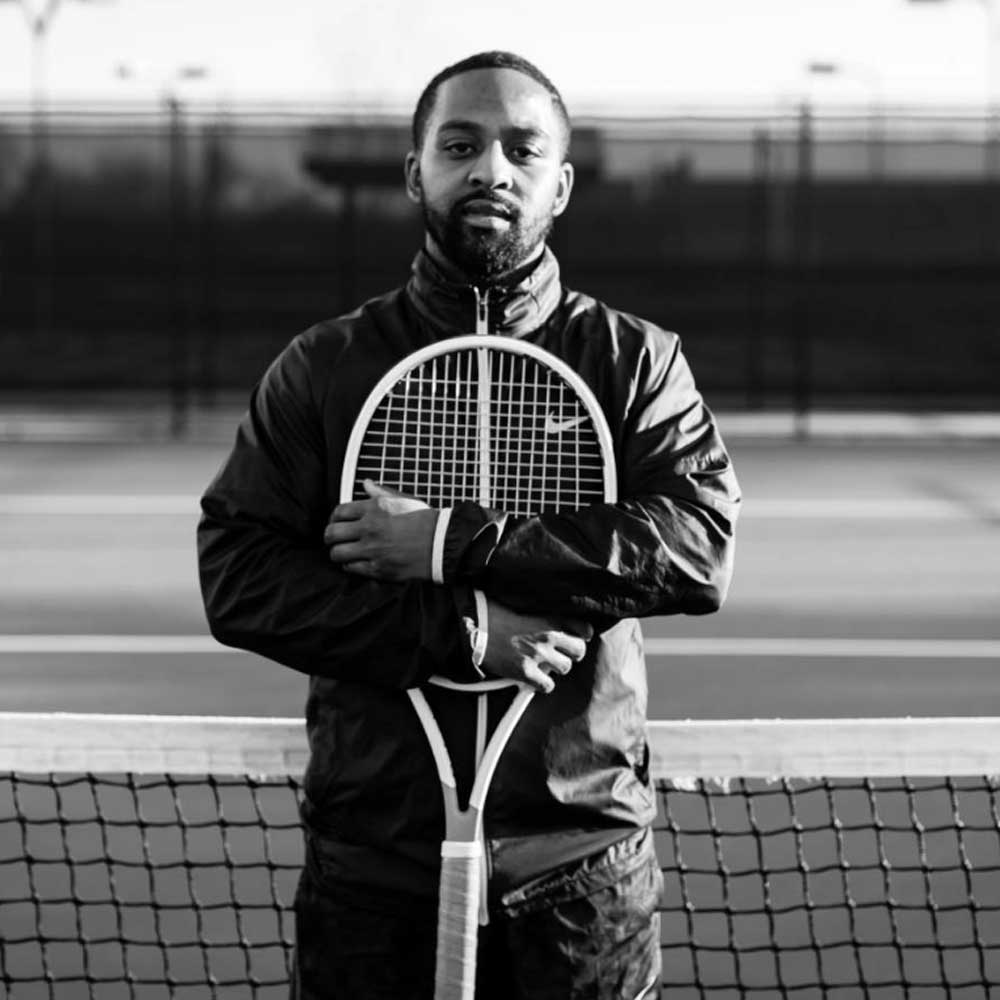 Paul H. Paige
Founder and Executive Director of Aurora Tennis Association
Paul Paige is the Founder and Executive Director of the non-profit Aurora Tennis Association, and a graduate of Florida A&M University. Aurora's program is designed to provide the Greater St. Louis areas under resourced youth with an inspiring safe haven and positive Athletic and academic path to higher education and career readiness, through the game of tennis, life skills training and academic enrichment. Paul has more than 15 years of coaching/development and lifeskill training to young athletes on a recreational and tournament level competition Read More
scale. Paul is a firm believer in sharing ones gifts and opening young minds to something new, the tennis program has now successfully been implemented in 6 St. Louis schools and looking to collaborate and work with more.
Programs:
Aurora Tennis Association 12 week Introductory tennis program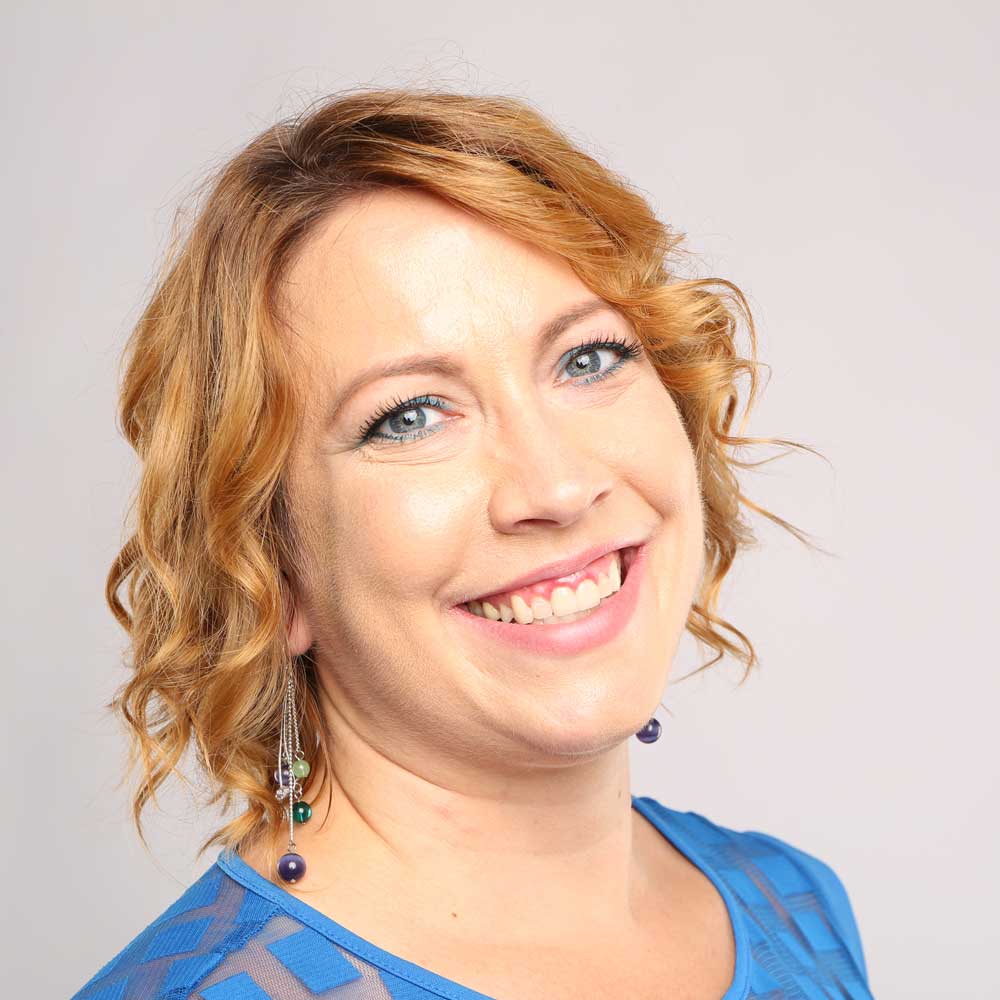 Natalie Parks, PhD
President of Pulse Business Strategies, LLC
Dr. Natalie Parks, public speaker, author, consultant, and coach, is a behavior change expert. As a licensed psychologist and board certified behavior analyst, Natalie knows what it takes to make lasting changes. She has a diverse background in developmental disabilities, education, and corporate settings, and has combined these skills to offer a set of services that focus specifically on the behaviors necessary for life-long success. Dr. Parks' services include: executive business coaching, leadership development, personal accountability coaching, young Read More
leaders programs, and internet marketing training. Her primary belief is that all individuals can reach their goals with the right training, support, and accountability. As President of Pulse Business Strategies LLC, Dr. Parks' goal is to work with leaders of all ages as they create communities that promote acceptance, encouragement, and support for all. 
Programs:
Dynamic Leadership Formula
Young Leaders Program
Everyday Leadership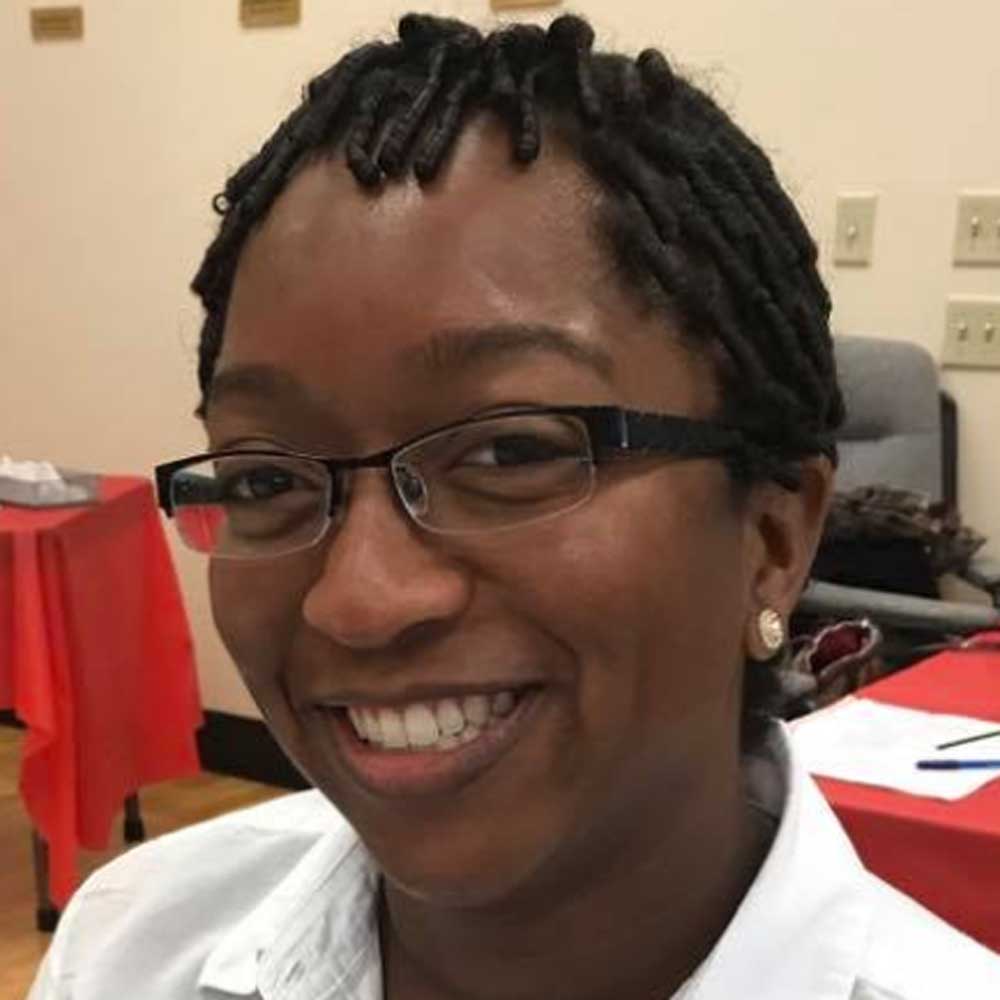 LaTanya Mackey
Licensed mental health professional
LaTanya is a licensed mental health professional dedicated to improving our community one life at a time. She has extensive experience working with adults, young adults, and youth suffering from mental illness, toxic stress, homelessness, physical health concerns, lack of education, unemployment, and other socioeconomic issues individually, in groups, and in family settings. She understands how traditionally underserved students can get unfairly tracked and shuffled through the school system and teachers have increased stress and burnout due to the lack of proper supports, resources and advocacy to meet their Read More
mental health needs. It is this reality that urged her to bring her skillset directly into schools, so that she might help students, their families, and teachers navigate the system in a way that fosters the success of at-risk students and the community at-large. She desires to work closely with educators to address the mental health concerns and toxic stressors experienced while working with our youth in a taxing and demanding school system.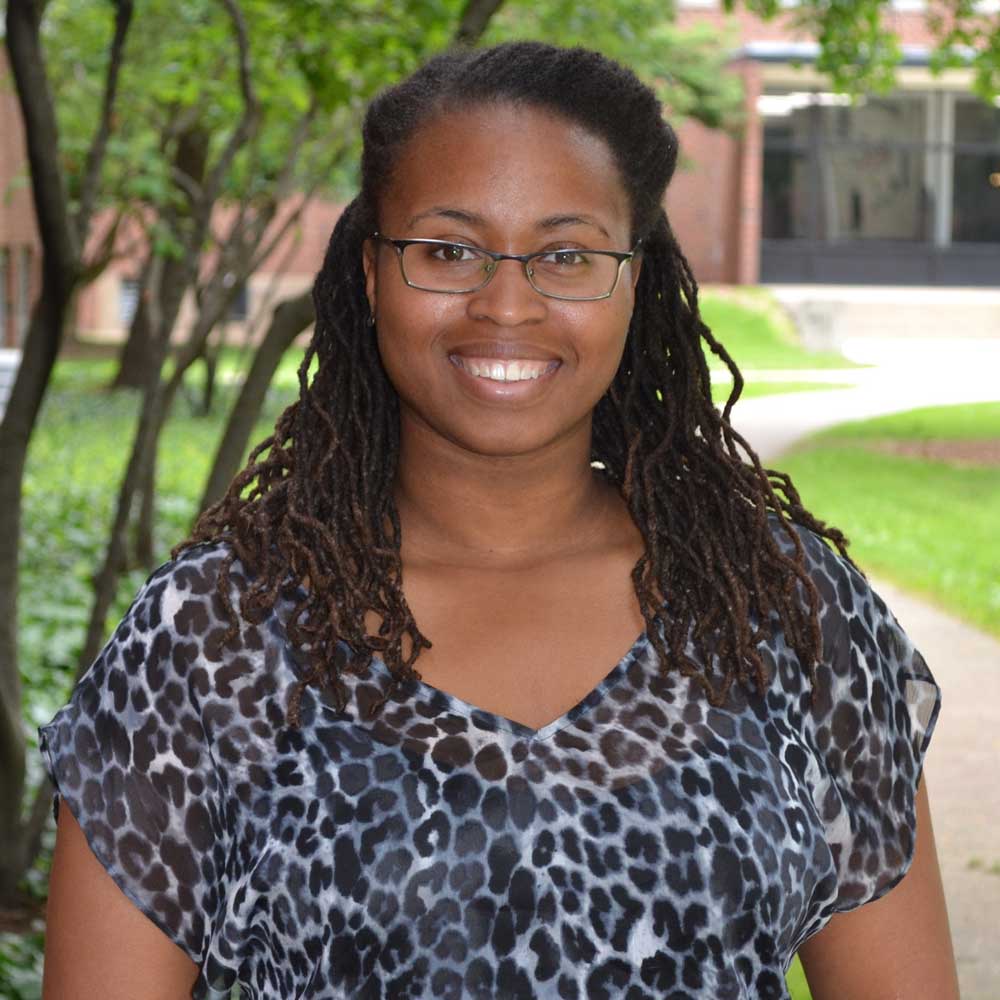 Leah Q. Peoples, PhD
Research associate at NYU's Metropolitan Center for Research on Equity and the Transformation of Schools
Using Critical Strategies to Define, Measure, Research and Evaluate Equity. The persistent occurrence of marginalized groups' encounters with oppressive systems and conditions demands equitable frameworks, questions, data, methods, and analysis. Leah's passion and life work specializes in equity-based research and social justice oriented evaluations. She utilizes transformative and critical approaches, like Critical Race Theory, Culturally Responsive Evaluation, and Critical Read More
Quantitative Inquiry to do meaningful work.Her research interests encompass three broad areas: building equity in schools, developing equitable measures for research and evaluation, and program evaluation. Her most recent research focuses on defining and operationalizing equity in education. Leah uses a diverse repertoire of quantitative and qualitative skills that best addresses research and evaluation questions in ways that honor, respect, and dignify stakeholders, while creating meaningful and useful knowledge. In addition to research and evaluation, Leah also works with school districts and organizations to deliver professional development and trainings.Leah works as a research associate at NYU's Metropolitan Center for Research on Equity and the Transformation of Schools. She earned her PhD from the University of Illinois at Urbana-Champaign in Education Policy, Organization, and Leadership. Leah also serves as Co-Chair of the Multiethnic Issues in Evaluation (MIE) Topical Interest Group for the American Evaluation Association.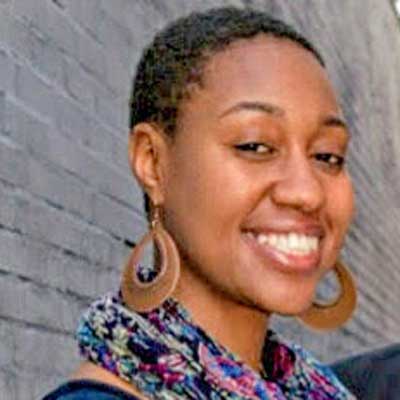 Ayanna Rakhu
Kinesiologist/Sport & Performance Psychology Advisor/Founder & CEO of theWorkshop STL
Ayanna Rakhu is a Kinesiologist and movement therapist. She earned an undergraduate degree in Athletic Training from McKendree University and a Masters of Science in Kinesiology with an emphasis on Sport Psychology from the University of Minnesota. Ayanna uses her expertise to help athletes, entertainers, entrepreneurs, students, and educators reach their optimal level of mental and physical performance. She uses a blend of psychological and physiological techniques to rehabilitate injury and strengthen the entire body, Read More
while enhancing the mind-body connection to create overall healing, balance, and well-being. As a former collegiate athlete and athletic trainer, she is adamant about utilizing the healing therapies, modalities, and rehabilitation techniques that are commonly used for collegiate and professional athletes. She is the Founder and CEO of theWorkshop STL, a St. Louis based practice that meets the essential needs of physically active individuals by focusing on increasing range of motion, releasing muscle tension, relieving pain and stress, improving balance and flexibility, improving athletic performance, treating chronic pain/ailments, and preparing for physical activity or sporting competition.  Ayanna also speaks to various groups, schools, and organizations about how to reconcile with the body to promote healing and optimal functioning.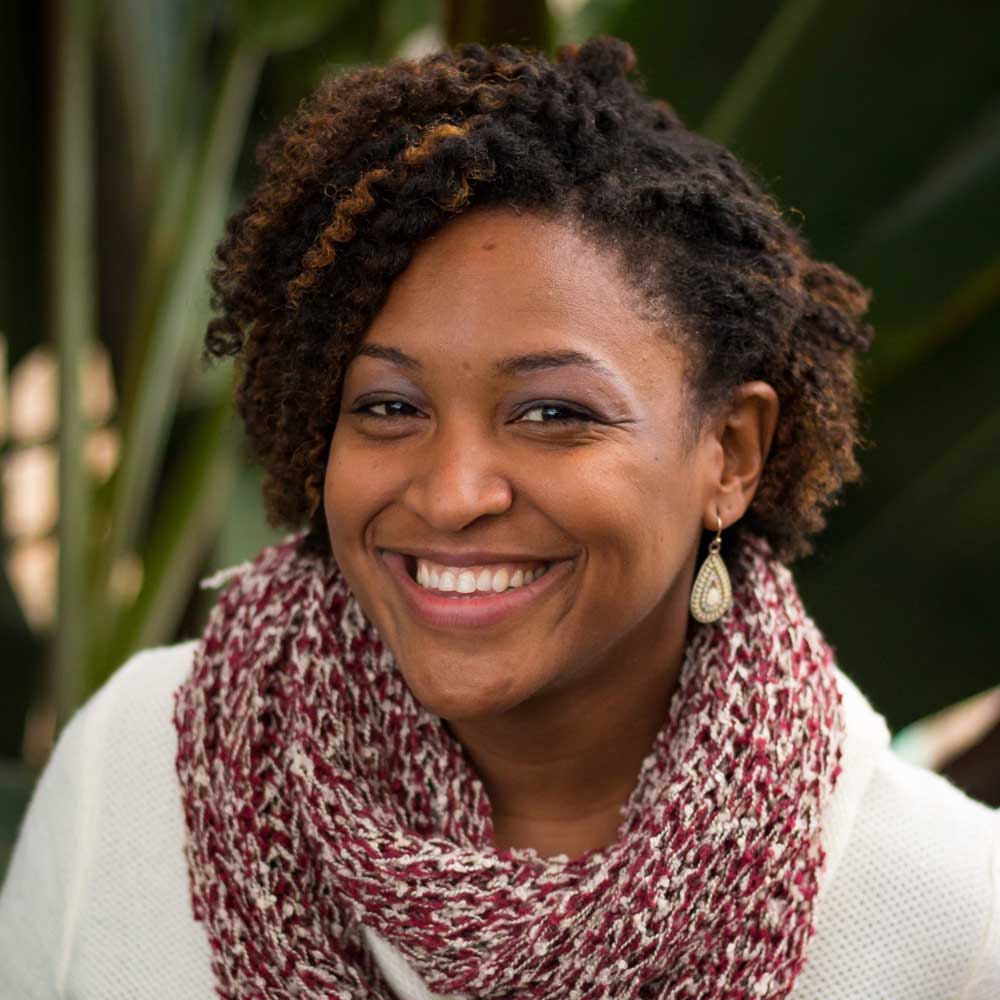 Paya Sample, Ed.S
Educator, Instructional Coach and Facilitator
Paya Sample has 13 years of experience as an educator, instructional coach, and facilitator of learning. She is certified in grades 1-6 and has her administration certification for Elementary and Middle School. Paya has a passion for social justice and finding creative ways to integrate difficult conversations about race into classrooms. Throughout her career, Paya has led a number of workshops for educators and parents at the elementary, secondary, and college level about culturally relevant teaching, implicit bias, history of racism and using literature Read More
to engage in difficult conversations. She has also led a cohort of teachers to critically examine their instructional practices to make changes that will positively impact student achievement. Paya works to instill a strong belief system in our children in order to help them understand the power they have and encourage them to use it for good.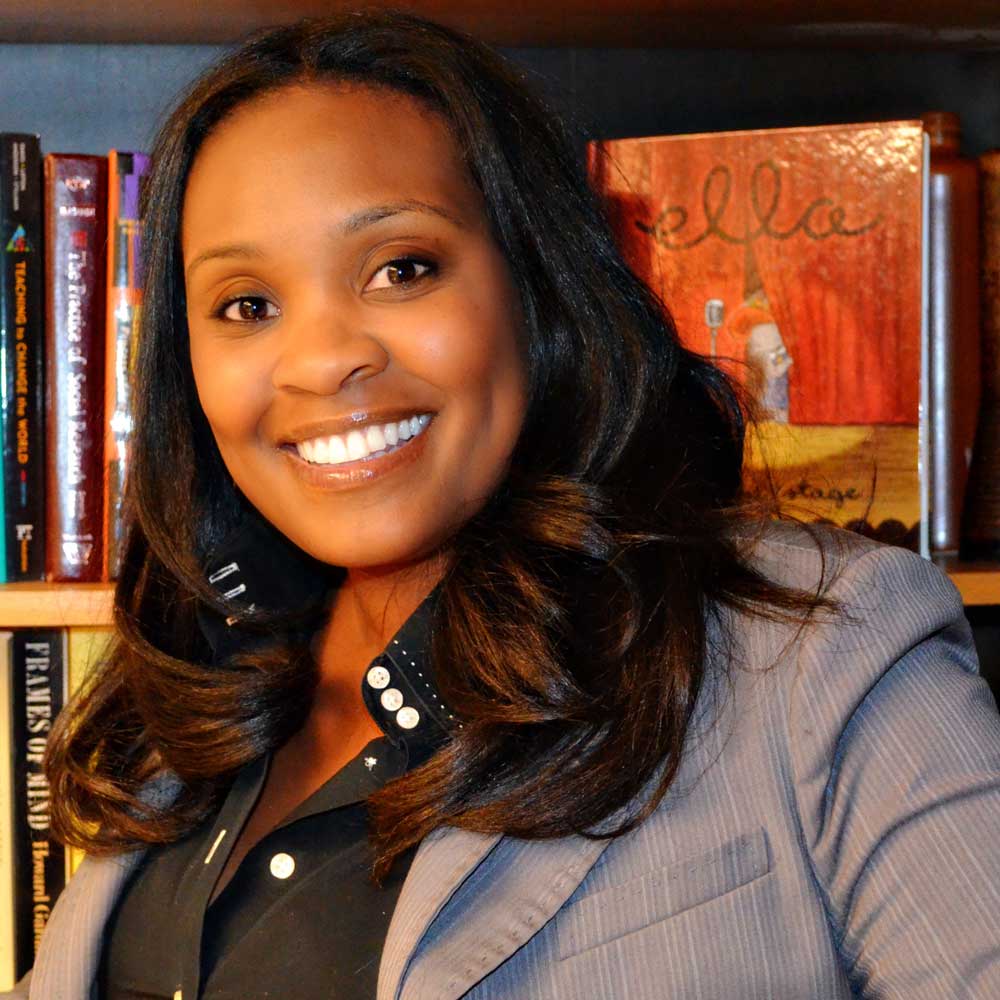 Rema Reynolds Vassar, PhD
Assistant Professor in the Department of Leadership and Counseling
Rema Reynolds Vassar, Assistant Professor in the Department of Leadership and Counseling, is a former teacher, counselor, administrator, and parent organizer engaging parents for the improvement of student achievement in various schools. Dr. Reynolds' research is centered in urban, suburban, and rural schools serving culturally diverse students and families. Specifically, Dr. Rema examines issues of parent engagement as they relate to underrepresented families and student achievement, culturally relevant pedagogy, cultural competency for educators, and strategies for creating peaceful school climates. Dr. Reynolds has Read More
worked as a consultant for a number of school districts across the country, assisting educators in taking deliberate action in facilitating community engagement and inviting parents to participate in ways meaningful for them and beneficial for students. With a focus on developing servant leaders, Dr. Reynolds has also taught leadership courses and presented her scholarship at professional conferences throughout the United States and in over 20 countries.
Programs: 
Remain Calm, and Teach On is a program designed to give everyone in the building—from the custodian to the principal—critical tools to mediate, mitigate, and more importantly, prevent conflict.
Can We Talk? helps educators, parents, and trainers break down barriers between themselves and young people in today's culture (Generation X, Y, Z).
Emotional Resiliency participants will be able to identify incidences of trauma in their lives and the lives of students.
Cultivating Cultural Competency allows participants in the workshop to learn about themselves, identify their personal biases, learn the norms of others, and better understand differences with the ultimate goal of acceptance and appreciation of cultural diversity.
Parenting Workshops focus on three core areas:
Positive Parenting through Communication Skillsparents and caregivers learn about communication styles, love languages, personality types, and conflict management so that they can communicate more effectively with their children.     
Building Blocks for Self Esteem. Parents and caregivers learn the value of positive affirmations, the power of creating memories, and how to strengthen feelings of belongingness with their children. Participants will come away with techniques to use that day to increase their confidence in parenting and the confidence of their children.
Peaceful Parenting teaches parents and caregivers how to use multiple forms of discipline with their children to minimize strife, set healthy boundaries, establish routines and expectations, and manage conflict with integrity. Participants will learn strategies to use build strong family systems.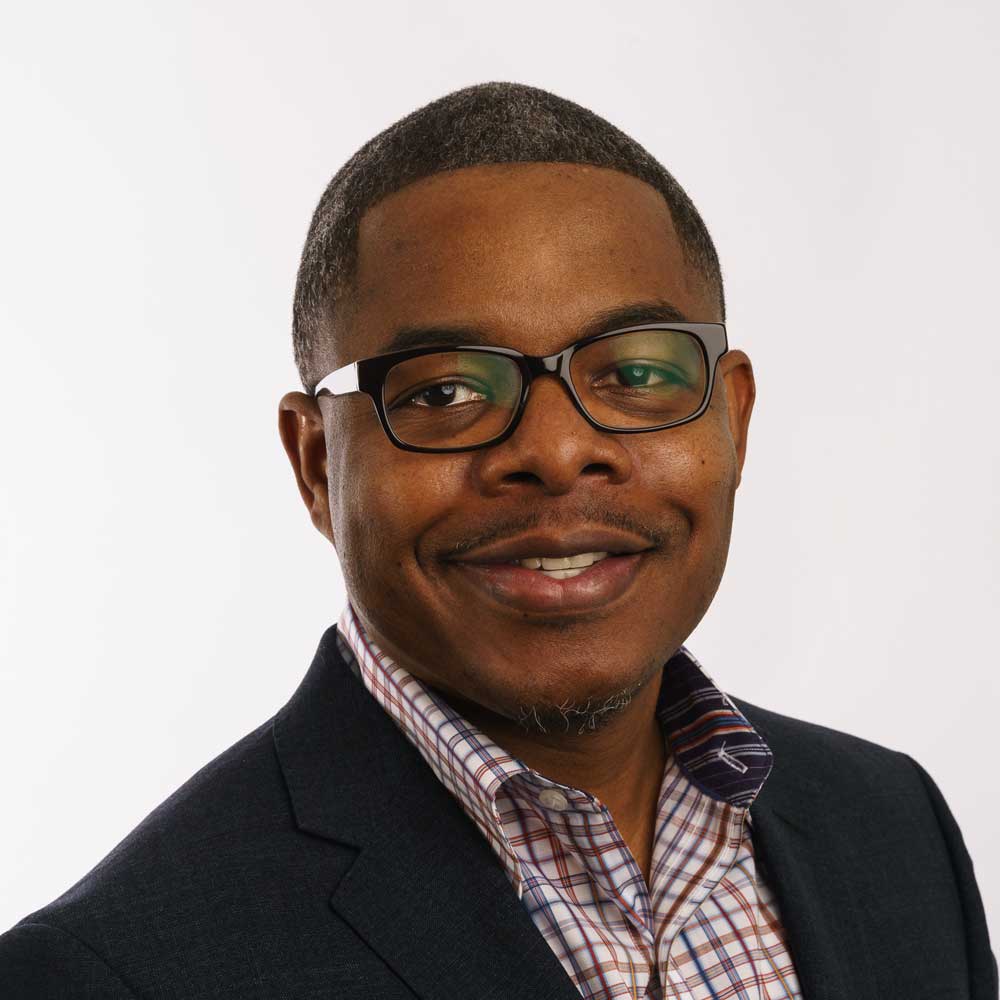 Ronald Wagner, PhD
President and CEO of Relearnit, Inc.
s the President & CEO of Relearnit, Inc., an online program management services firm, Dr. Ronald Wagner has blended his passion and expertise to create affordable, turnkey educational resources that colleges and universities use to grow student enrollment. Dr. Wagner began his journey as an educator in 1999; leading and instructing students in various disciplines, including Athletic Training, Physical Education, Exercise Science and Sports Management. A lifelong learner, Dr. Wagner holds a PhD in Kinesiology from the University of Arkansas, two master's degrees – MS Instructional Technology and MS Physical Education. He has always had a Read More
deep interest in the interplay of technology and education and in understanding how to leverage technology for teaching and learning purposes. As a result, he has a tremendous amount of experience and passion for building and sustaining online education programs.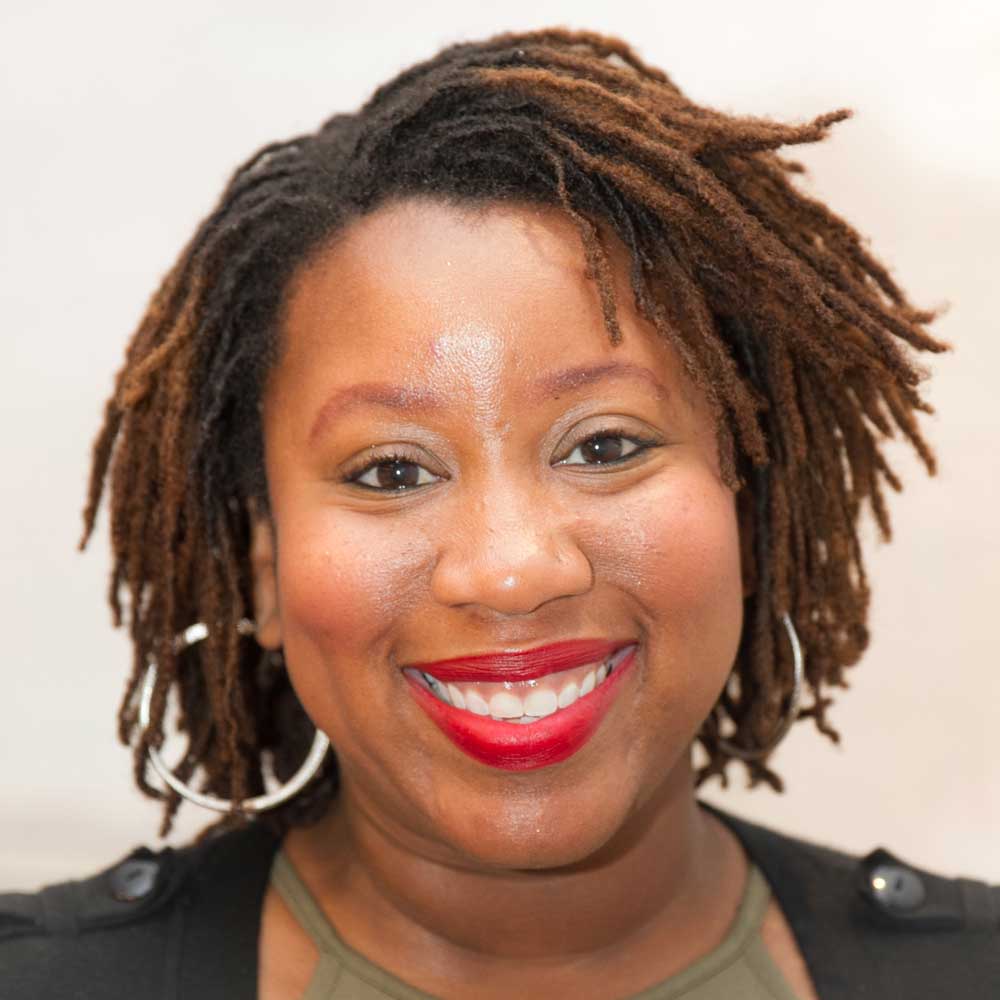 Javania M. Webb
Founder and Executive Director of You Are Worthy, Inc
Javania M. Webb is the Founder and Executive Director of You Are Worthy, Inc (YAW) an organization developed and designed to help youth of color and families with children that identify as LGBTQIA. Javania has years of experience in program development, mentoring, and planning small events to help individuals with their self-care. Javania has developed a 12 week curriculum for middle and high school students and a safe zone training for adults. Javania is a graduate of Southern Read More
Illinois University- Edwardsville and Lindenwood University and she spends personal time with her dog child Rocky and experiencing different types of wine.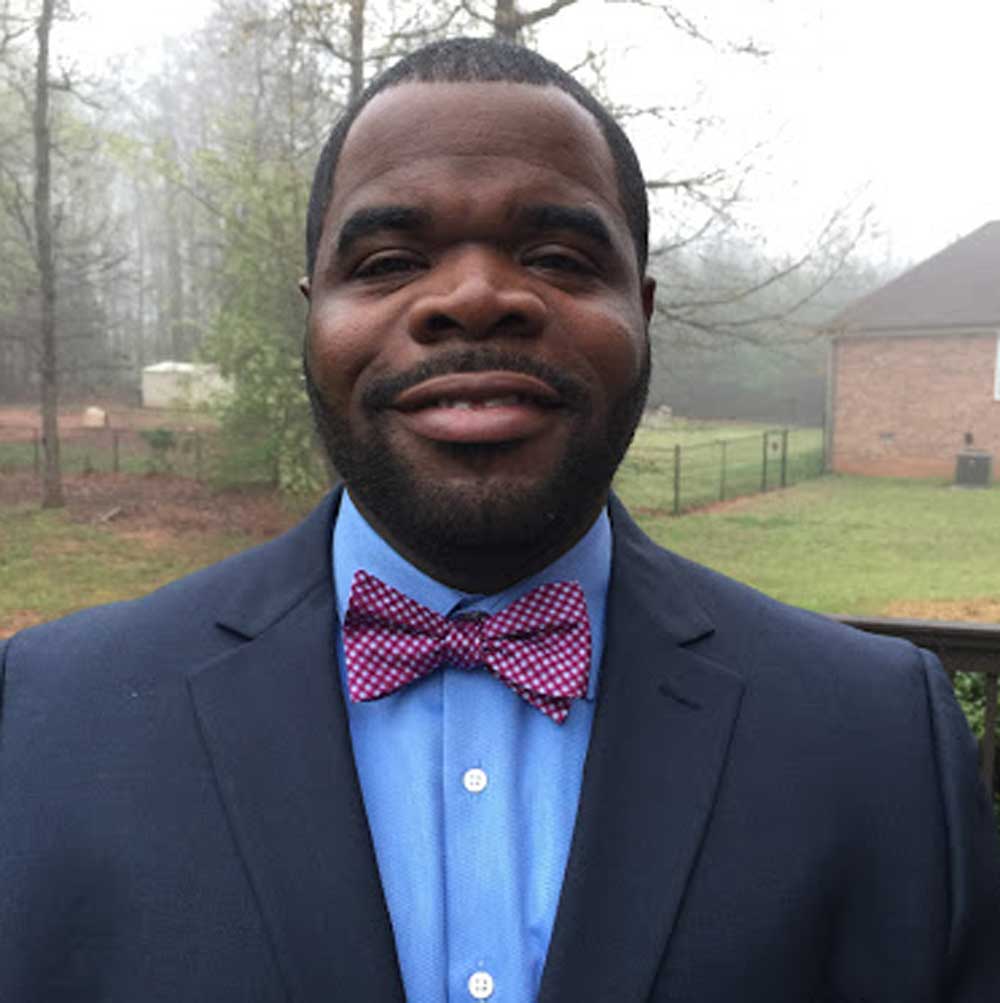 Etoya R. White, M.Ed, CIT
Etoya obtained both his Bachelors and Masters degrees at the University of Missouri – St. Louis.  A native St. Louisan, Etoya has served the community as a juvenile officer, professional school counselor, and adolescent and adult mental health professional.  He is currently building a successful private clinical practice under the leadership of Dr. Rachelle Smith, PhD, LPC, at Imagine Me Counseling, LLC., where he provides individual, group, school-based, marital, and relationship counseling.  His passion is Black male mentoring, and bringing attention to issues of mental health among the same population. He brings a track record of service to Read More
the community, and is a proud member of Phi Beta Sigma Fraternity, Inc. His excitement comes from motivational speaking, teaching, and being the best husband and father he can be. He is married to his beautiful wife, Keely, and they have 6 amazingly gifted children.  
Programs:  
Real Men F.E.E.L.